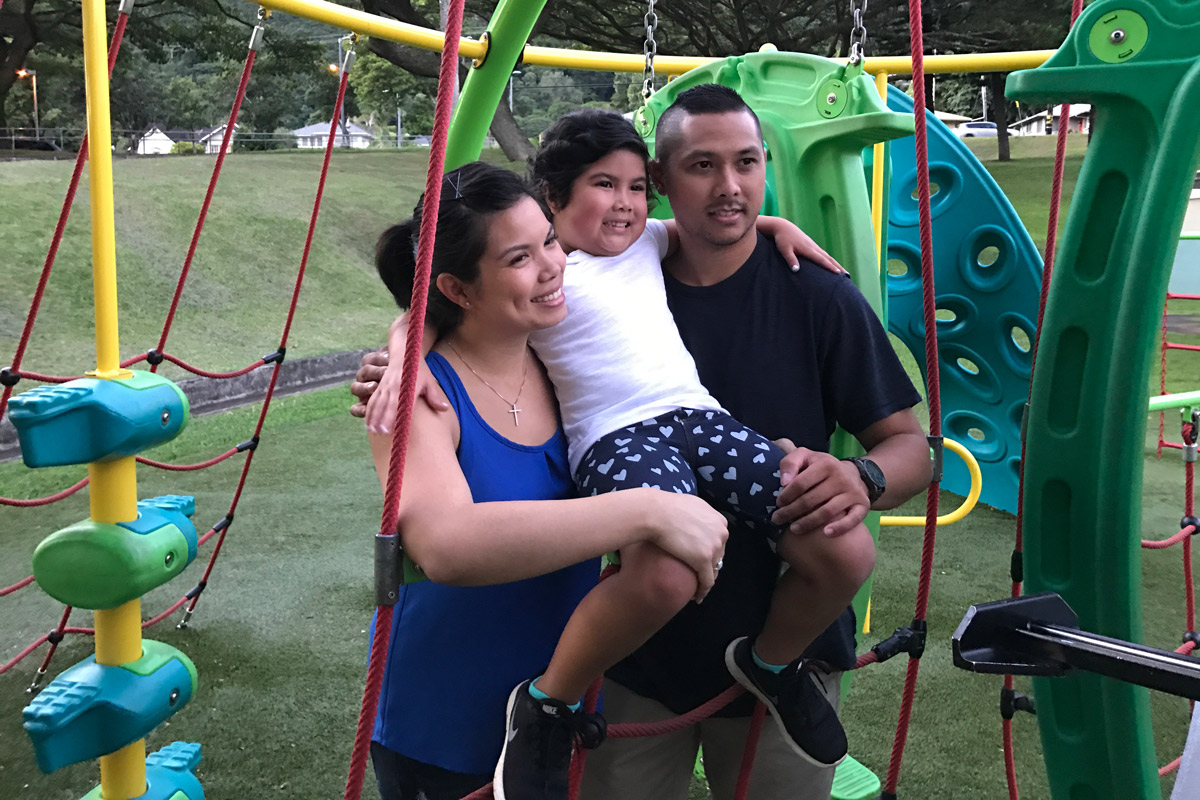 The Reason: Mikaela Bland-Lessary
Mikaela Bland-Lessary is a healthy girl who loves to dance, sing, play dress-up and socialize.
Based on her joyful, outgoing personality, it's hard to believe the health challenges that Mikaela overcame in the past year.
Mikaela first became ill with a fever and lower abdominal pain. Dr. Lynn Yanagihara, a pediatrician at the Straub Clinic in Kaneohe, saw symptoms of appendicitis and referred Mikaela to Dr. Sid Johnson, a general surgeon at Kapiolani Medical Center for Women & Children.
After postoperation blood tests were completed, Johnson noticed that Mikaela's results were abnormal. This discovery would lead to something much more serious and complicated – a leukemia diagnosis.
Dr. Wade Kyono, pediatric oncologist at Kapiolani Medical Center, provided Mikaela with a treatment plan, which included very strong chemotherapy medication.
The journey would be challenging, but Mikaela was always in great spirits and loved pretending to be part of the Kapiolani nursing staff during her inpatient stay at the medical center.
During the course of her chemotherapy treatment, the care team at Kapiolani also discovered that Mikaela needed a bone marrow transplant. Her father was a match, and he donated his bone marrow to Mikaela.
During her many months of treatment and care at Kapiolani, Mikaela always kept a positive outlook, and her family felt confident that Mikaela would bounce back to her healthy, active self. They appreciate the outstanding care they received and are proud to be considered members of the Kapiolani family.
Watch Mikaela's full story unfold in the video below, or visit our YouTube channel here.
Published on: August 24, 2017