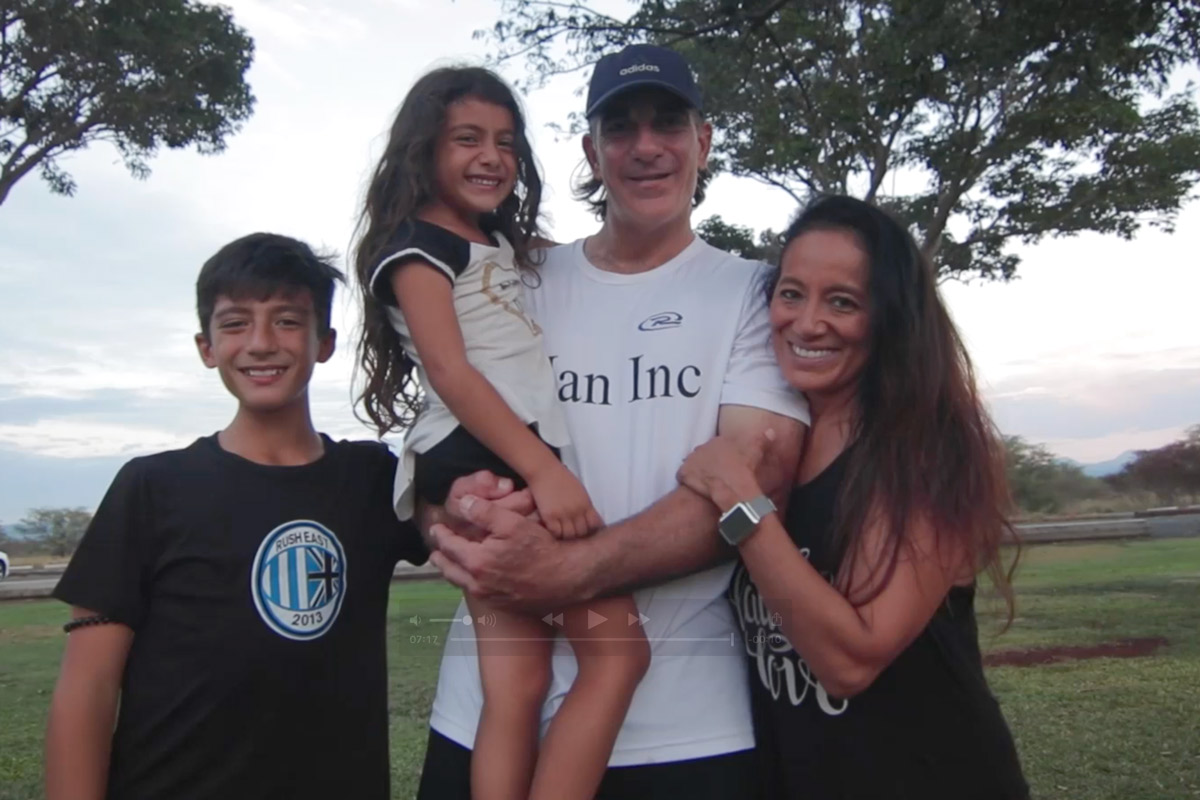 The Reason: Chuck Baughn
Chuck Baughn is a videographer, avid soccer player and coach. However, a series of heart attacks would give Chuck his most-valued title – "The Miracle Man."
Chuck was playing soccer in a regular league game. During a break, he sat down to rehydrate himself and suddenly collapsed.
Chuck had suffered a heart attack.
Fortunately, the soccer field staff had a portable defibrillator, and there were people at the game who knew CPR. They did a combination of chest compressions and used the defibrillator on Chuck until the EMS team arrived and was able to stabilize him.
Chuck continued to have more heart attacks in the ambulance and, upon his arrival at Pali Momi Medical Center's Emergency Department, he suffered another heart attack. The team of physicians and nurses was able to stabilize Chuck and place a stent in Chuck to open up his artery.
During his recovery in the ICU, Chuck suffered yet another heart attack, which required another stent to be placed in Chuck's artery.
His cardiologist consulted with Straub Medical Center Electrophysiologist Dr. Jeremy Lum, who determined that Chuck needed an AED implant.
During his recovery, Chuck had a seventh heart attack, but the AED deployed and defused the oncoming attack.
Chuck survived all seven heart attacks, thanks to the great teamwork of the physicians, specialists and staff at Pali Momi and Straub.
Today, this "Miracle Man" is back to leading a healthy lifestyle by making wise food choices and getting lots of heart-healthy exercise.
Watch Chuck's full story unfold in the video below, or visit our YouTube channel here.
Published on: August 22, 2017