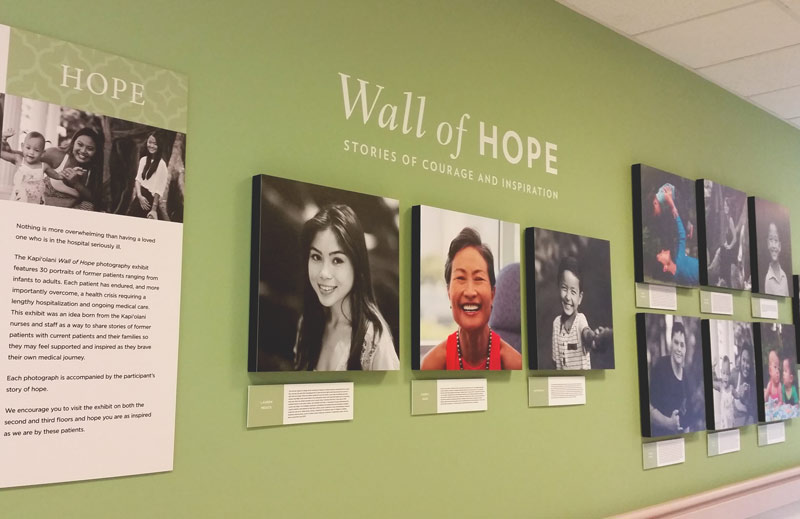 Kapiolani's Wall of Hope displays images and stories of former patients in the hopes to support and inspire current patients and their families as they brave their own medical journey.
Thalene "Makamae" Santiago
Wall of Hope: Stories of Courage & Inspiration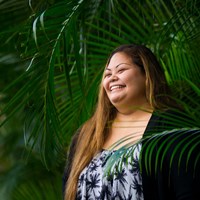 Big Island resident Thalene Kuuleimakamae Santiago is no stranger to Kapiolani Medical Center for Women & Children. Born with a heart condition that had her medevac'd to Oahu, Thalene spent the first few days of her life in the Neonatal Intensive Care Unit and was named after two nurses who cared for her.
Then, when she was in the ninth grade, Thalene's kidneys shut down. She once again came to Kapiolani, where she was treated for renal failure over the course of two months.
In addition to undergoing life-saving treatment, Thalene had to relearn how to walk, write and other basic motor skills because her muscles had severely atrophied due to an induced coma she was in for nearly a month.
"Physical therapy was the most difficult thing, because I had to rely on someone else physically, but it became my favorite part of my day because of the hospital staff," Thalene says.
"The hospital staff were wonderful," says Thalene's father, Lopaka. "The hardest part, as a father, is you cannot fix the boo-boo. But the nurses tried to keep us calm, and we were able to stay with her the whole time."
"Not a day goes by that we don't think about Kapiolani. They saved my baby's life," says Mom, Natalie.
Now 18, Thalene is a graduate of Hilo High and works at KTA Bakery.
Published on: May 9, 2016