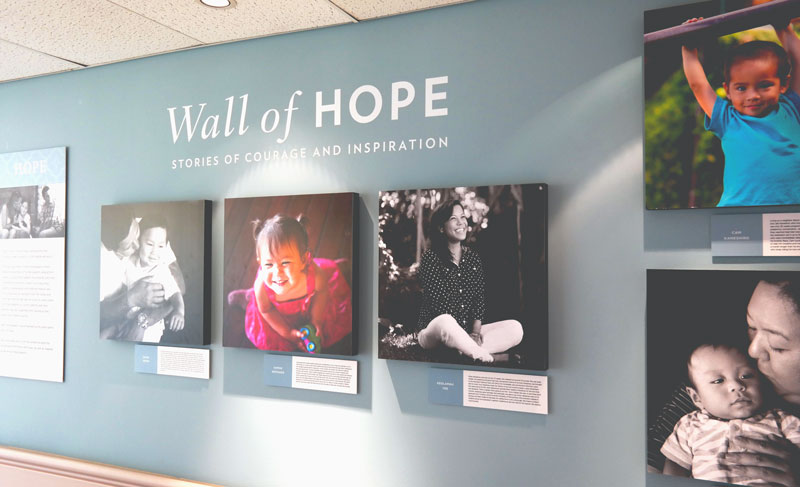 Kapiolani's Wall of Hope displays images and stories of former patients in the hopes to support and inspire current patients and their families as they brave their own medical journey.
Sophie Whitaker
Wall of Hope: Stories of Courage & Inspiration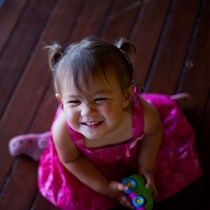 Julie gave birth to baby Sophie without any complications, or so it seemed. Deafness is not in their family, so it was a shock when Sophie was pronounced profoundly deaf after undergoing the standard hearing test for newborns.
At two months old, Sophie was fitted for hearing aids and amplification. Shortly thereafter, they started looking into cochlear implants and working with doctors at Kapiolani Medical Center for Women & Children. After multiple surgeries and implant activation, they started the intensive therapy. Although the technology was initially daunting and the road ahead seemed long, the family worked hard to learn as much as they could.
Now two years old, Sophie's prognosis is good. She has tested ahead of her peers and has a natural drive to communicate. She has started preschool and has become the "go-to kid" for others in similar situations. Sophie and her mom even meet with kids from all over the state to help them through their journey.
Published on: April 29, 2016