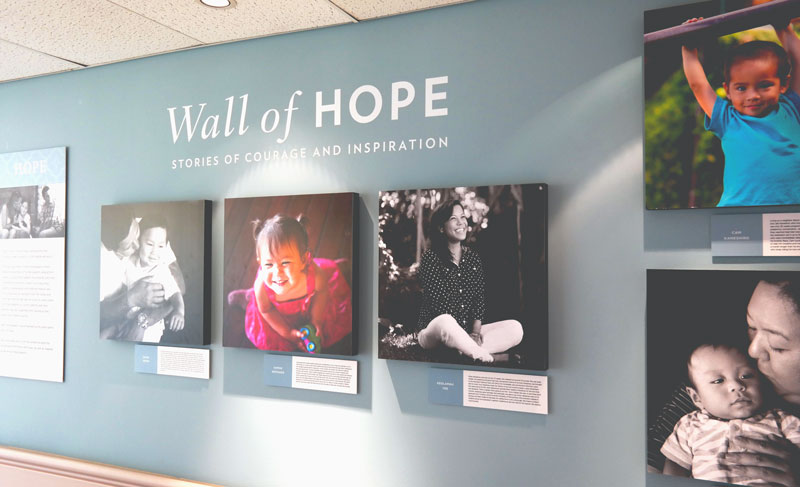 Kapiolani's Wall of Hope displays images and stories of former patients in the hopes to support and inspire current patients and their families as they brave their own medical journey.
Sidney Jane Kato
Wall of Hope: Stories of Courage & Inspiration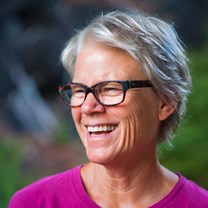 As a freshman in college, Jane experienced the hard toll that breast cancer can take firsthand when her mother was diagnosed.
"Back then, things were very different. Mom had a radical mastectomy and went straight from surgery to a hospital room."
Jane recalls standing at the foot of the bed, crying, and the 12 hard years battling cancer that followed. 
That's why, in 2009, on the day of her second son's graduation, Jane felt almost paralyzed by fear when she got the call saying she had breast cancer too. She received a lumpectomy and for six and a half weeks flew back and forth from Kauai to Kapiolani for radiation.
"Given what happened to my mom it was important to me that as a family, we continue with the plans we had made before the diagnosis."  Both boys continued attending college and Jane found strength and enjoyment in the things around her.
Now, five years later, both boys have graduated in nursing and Jane enjoys her life on Kauai. She recently completed a 113-mile bike ride over two days and takes pride in her cancer journey.
Published on: April 29, 2016