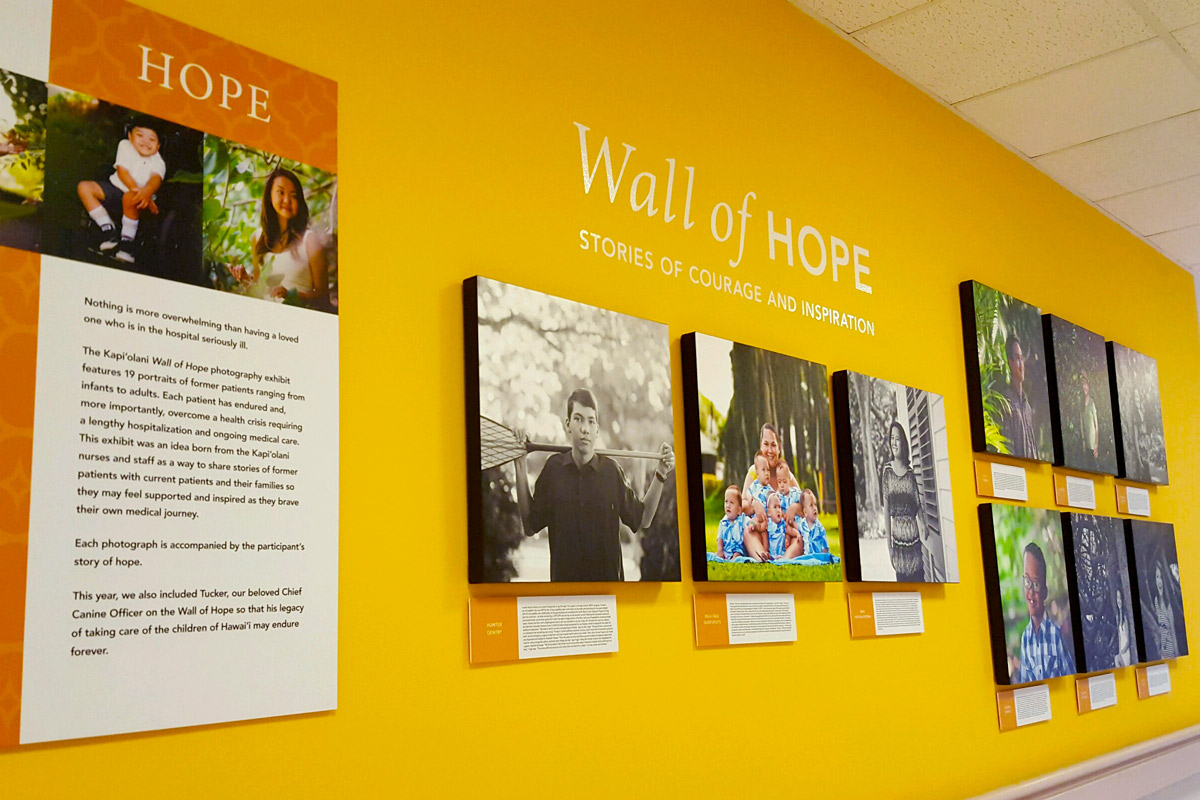 Kapiolani's Wall of Hope displays images and stories of former patients in the hopes to support and inspire current patients and their families as they brave their own medical journey.
Ryan Nakamura
Wall of Hope: Stories of Courage & Inspiration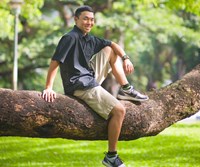 It was a clear, sunny day in February 2009. Practice was running smoothly for the Maryknoll baseball team. Thirteen-year-old Ryan Nakamura was pitching to his teammates from the mound during batting practice when, within a split second, everything changed.
"I was struck in the head, above my left eye, by a screaming line drive," Ryan says. "I heard a piercing ring in my head as I slowly walked off the field. My dad basically picked me up, threw me in the backseat of his truck, and rushed over to the Kapiolani Emergency Department."
Ryan had suffered a huge brain bleed known as a subdural hematoma. Additionally, he had suffered a stroke, skull fracture and optic nerve damage, which required three screws be implanted into his skull and 42 staples to seal the surgical wound.
He spent about three weeks in the Pediatric Intensive Care Unit before he was stable enough to be transferred to the wards, where Ryan spent another several weeks regaining consciousness.
"Family, friends, doctors and nurses were constantly at my bedside ensuring that I was OK. I couldn't have imagined being in any other hospital for my injury," Ryan says.
Ryan spent another month in physical rehabilitation to regain strength and coordination and today, the 21-year-old is doing very well.
"I am in good health and have had no major setbacks from my injury," says Ryan, who is a senior at Whittier College in California.
"I am pursuing a career in medicine, and I've been fortunate enough to continue my baseball career at Whittier," Ryan says. "I still bear the scar on my head from the operation many years ago. However, I look at it as a symbol of perseverance."
UPDATE
Ryan was featured on KITV for the segment "Beautiful Survivors" in August 2017. Watch his story of courage, hope and inspiration unfold in the video below, or click here to read more.
 
Published on: January 9, 2017