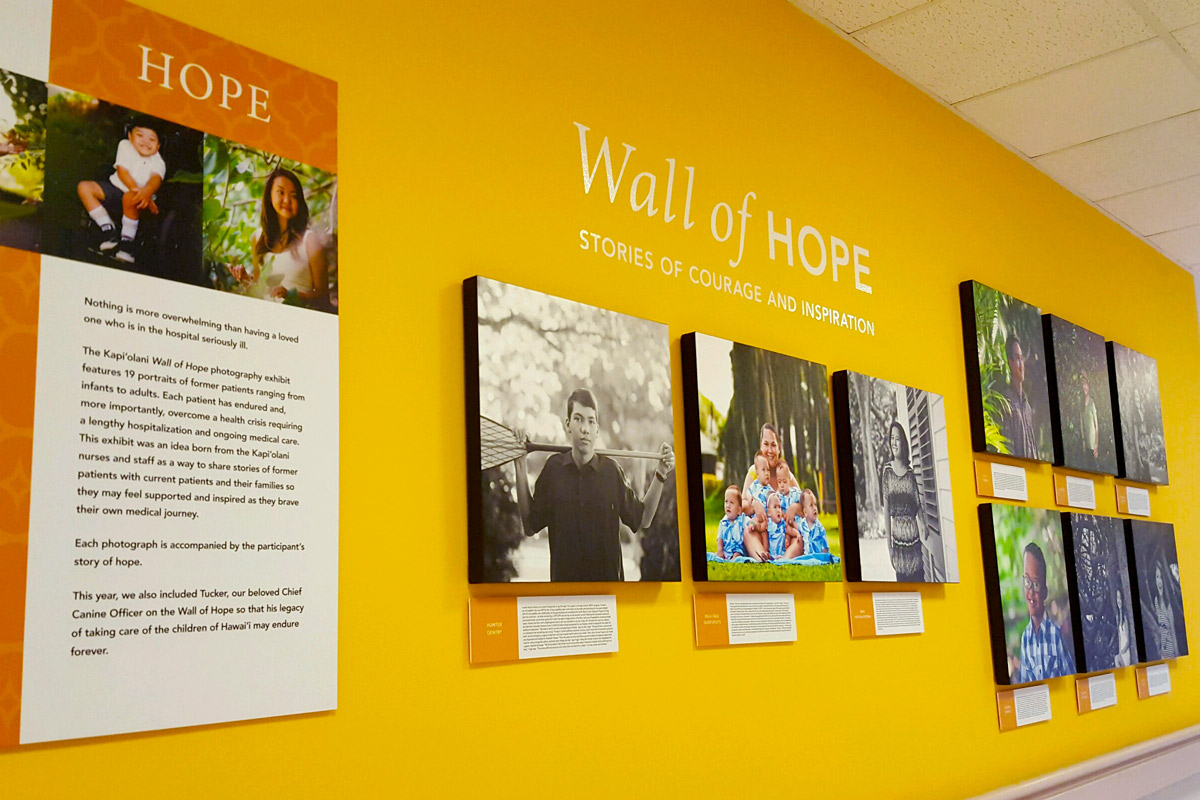 Kapiolani's Wall of Hope displays images and stories of former patients in the hopes to support and inspire current patients and their families as they brave their own medical journey.
Robyn Polinar
Wall of Hope: Stories of Courage & Inspiration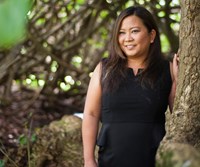 The year 1997 was memorable for many reasons. The first Harry Potter book was published, Steve Jobs returned to Apple, and a little movie called Titanic made a splash in theaters.
But for Robyn Polinar, 1997 was the year the then 15-year-old was diagnosed with stage 3 ovarian cancer.
"One afternoon I sat down and I felt something the size of a tennis ball move back and forth across my stomach. I told my mother and she immediately took me for my first OB-GYN visit," Robyn recalls.
Surgery revealed that Robyn had an ovarian teratoma, which literally translates to "monster tumor."
"Never in my life did I think I would find myself being diagnosed with an illness. I was always healthy, so I thought," Robyn says.
Following surgery to remove the tumor, Robyn received inpatient and outpatient chemotherapy treatment at Kapiolani Medical Center for Women & Children over the course of about six months.
"When my treatment was over, I made a promise to myself that I would come back and help the patients here at Kapiolani, especially the oncology patients," she says.
True to her word, Robyn currently works in the Kapiolani Women's Ambulatory Cancer Center to help other patients with cancer.
"The care I received at Kapiolani made all the differences. The staff took excellent care of me, and Kapiolani made me feel safe and comfortable," says Robyn, who has been cancer-free for about 20 years.
"Life will always throw you curve balls and challenges, including unwanted medical conditions, but don't ever let anything stand in your way of living life to the fullest," she says. "Everything happens for a reason, and sometimes our challenges are a blessing in disguise."
Published on: January 16, 2017