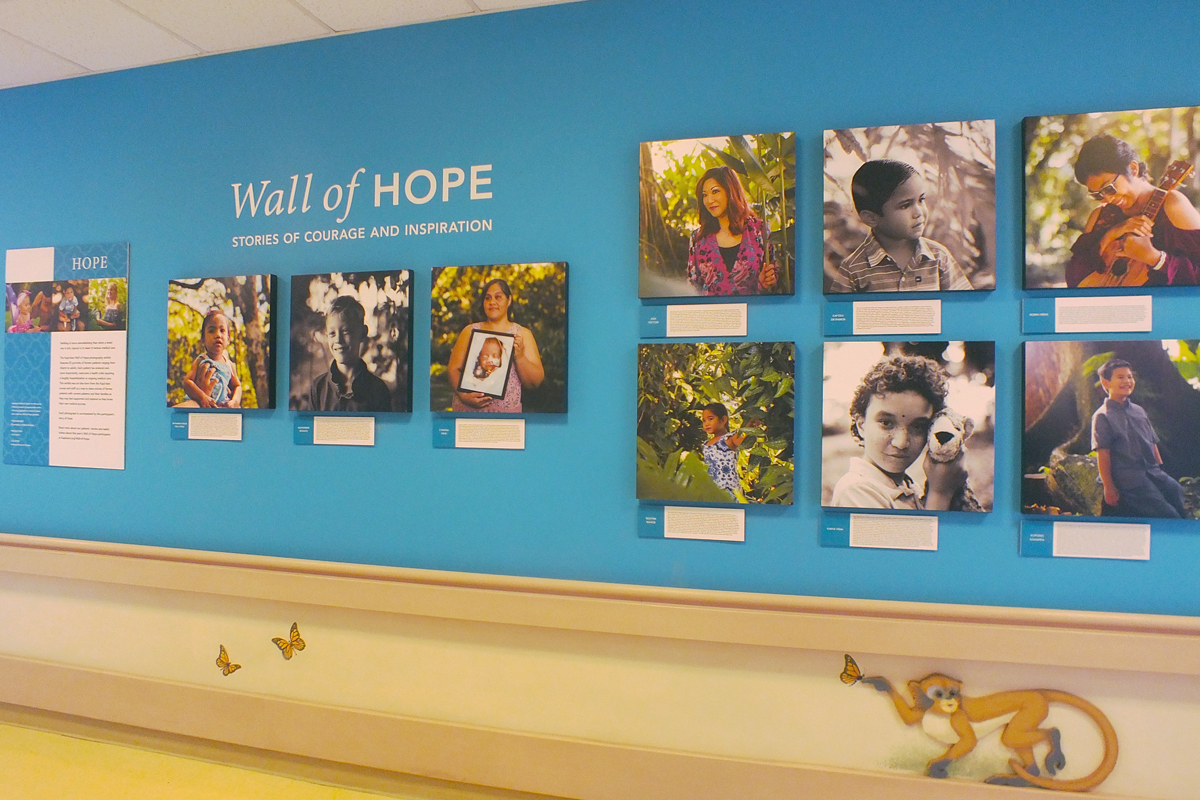 Kapiolani's Wall of Hope displays images and stories of former patients in the hopes to support and inspire current patients and their families as they brave their own medical journey.
Reilynn Mahoe
Wall of Hope: Stories of Courage & Inspiration
"Storms make trees take deeper roots." – Dolly Parton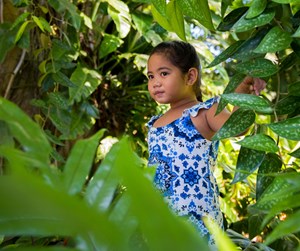 When Reilynn Mahoe began showing signs of constipation, back pain and progressive leg weakness, her pediatrician said the 3-year-old was just battling a bout of acid reflux. 
But, when her symptoms didn't improve, Raeann Mahoe took her daughter to another physician for a second opinion. 
"At first we were really shocked. Then, we were scared and worried because we didn't know what was going to happen," Raeann recalls of the moment she and her husband learned their daughter had a large mass growing on her spinal cord. 
That was March 30, 2016. 
Reilynn was admitted to Kapiolani Medical Center for Women & Children where, for the first few days, she was on an IV drip. Then, on April 4, she had surgery to remove the cyst that was on her spine. 
While the surgery was a success, Reilynn would need to be in the medical center for about a month for recovery. 
"The care that Kapiolani has given us … we couldn't ask for a better," Raeann says. "They immediately made sure we all felt comfortable, and all the nurses, doctors and therapists were taking really good care of Reilynn and making sure she was comfortable as well." 
Now, a year later, Reilynn is doing very well. The 4-year-old recently started preschool at Wahiawa Baptist Preschool and Kindergarten and is back to being a normal and active child, walking and running like nothing had ever happened. 
"We would like to thank Dr. Steven Glazier for making sure the procedure went smoothly," says Raeann, who also is grateful to the orthopedic surgeon, Dr. Graham Fedorak, who first noticed something was wrong and referred her daughter to Kapiolani for proper treatment. 
"Last but not least, to all the staff at Kapiolani who took really good care of our daughter – we really appreciate everything that you have done!" Raeann says.
Published on: October 31, 2017