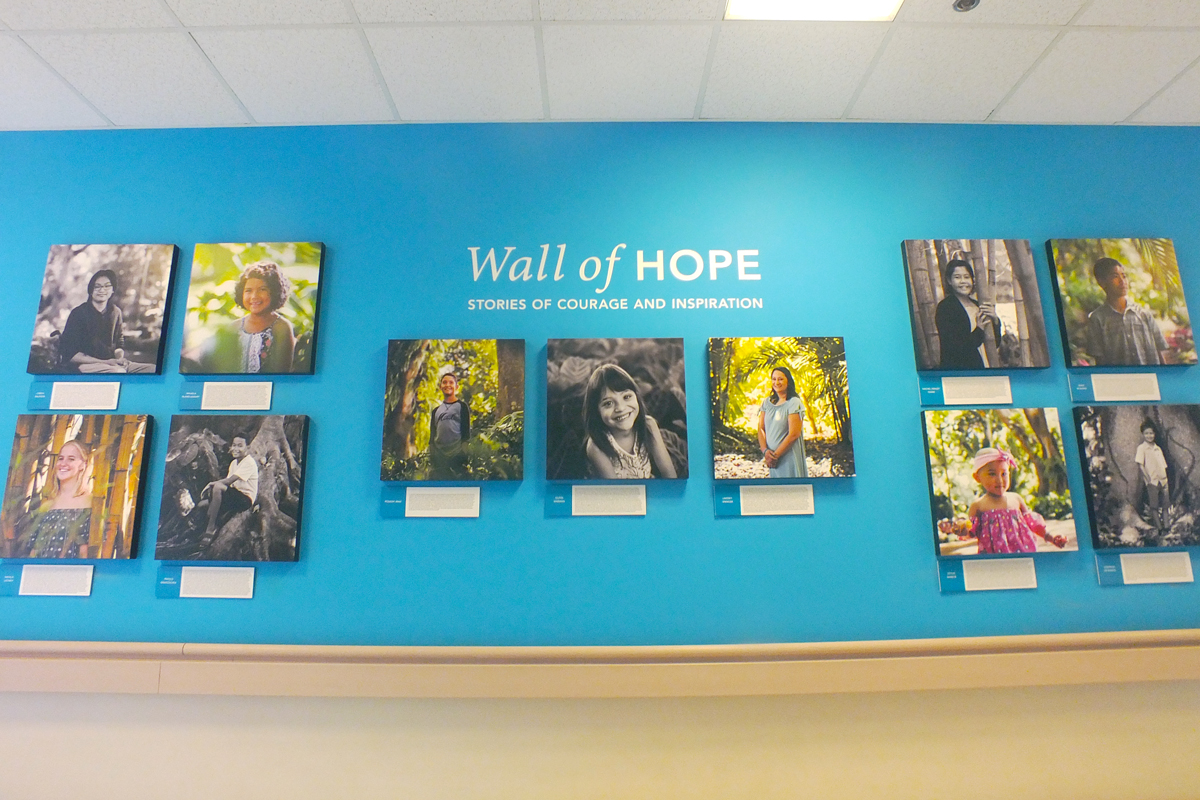 Kapiolani's Wall of Hope displays images and stories of former patients in the hopes to support and inspire current patients and their families as they brave their own medical journey.
Rachel Ashley Ioane
Wall of Hope: Stories of Courage & Inspiration
"Courage is like love; it must have hope for nourishment." – Napoleon Bonaparte 
When Rachel Ashley Ioane was 10 years old, she was very sick. In fact, she was sick the entire month of May and the first two weeks of June. 
During that time, Rachel and her family were living in American Samoa. Doctors there couldn't figure out what was causing the bruises that were appearing on Rachel's body, her high fever and the sudden weight loss. Finally, they told her family that she had symptoms of leukemia. 
"We were shocked and asked them what was the next move. They told us to take her to Kapiolani Medical Center, and that's why we came," says her mother, Finau Ioane. 
Rachel and her family arrived on Oahu on June 20, 2015, and went immediately from the airport to the medical center. 
"On that same day, we received news from the doctor that Rachel had lymphoma," Finau says. 
Rachel began treatment to fight her cancer, which including multiple daily medications, chemotherapy, radiation and a bone marrow transplant using her own cells. 
"Kapiolani was like a second home for my family, especially Rachel," Finau says. "The care that they provided made us feel like we were home. Doctors and the staff were very friendly and helpful." 
Rachel is now cancer-free and doing great. The 12-year-old is back in school, where she is getting good grades. She recently joined the Niu Valley Orchestra Group and hopes to participate in more activities soon. 
Although she still sees her doctor every two months, she no longer needs to take any medication, and her hair is growing back. 
"When my daughter was fighting with lymphoma, there was only one hope for us – to have faith," Finau says. "Rachel never gave up. She went through a lot, but there was always a smile on her face. Rachel believes that whatever happens to her she will remain in her faith and allow God to do the healing process."
Published on: October 30, 2017