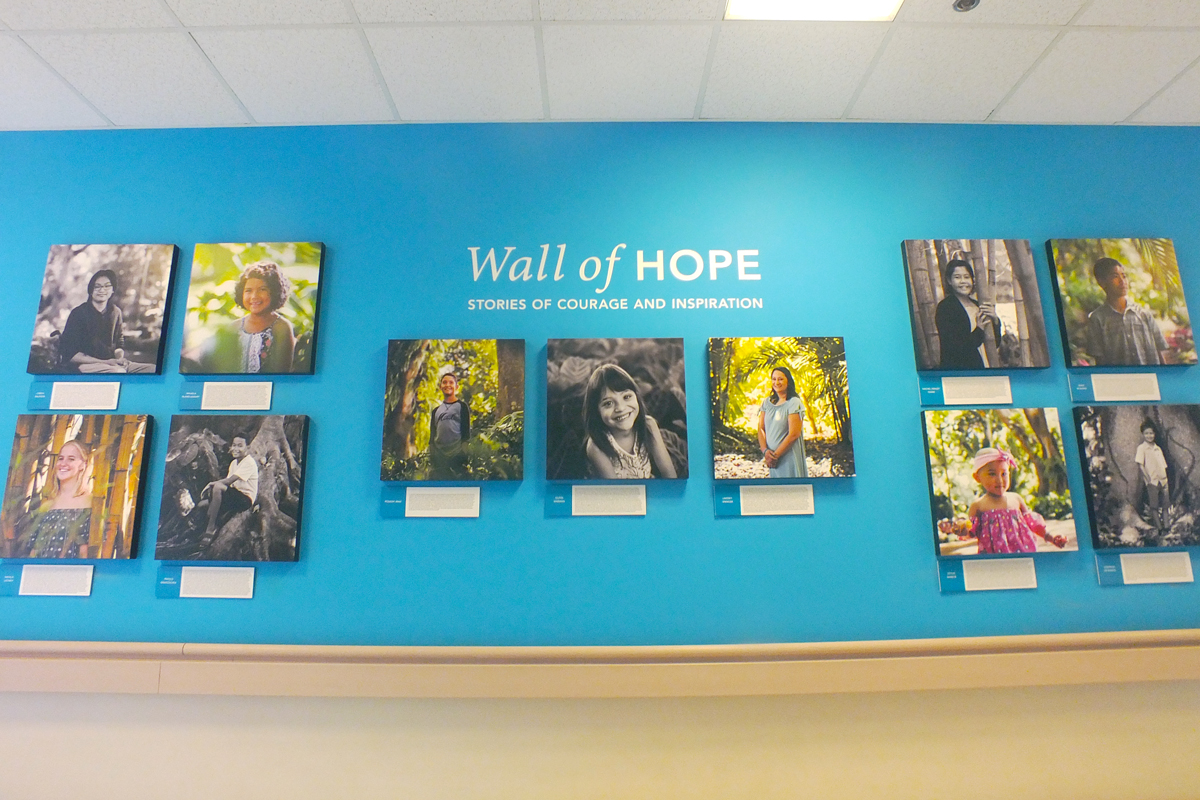 Kapiolani's Wall of Hope displays images and stories of former patients in the hopes to support and inspire current patients and their families as they brave their own medical journey.
Poukihi Awai
Wall of Hope: Stories of Courage & Inspiration
"Be faithful in small things, because it is in them that your strength lies." – Mother Teresa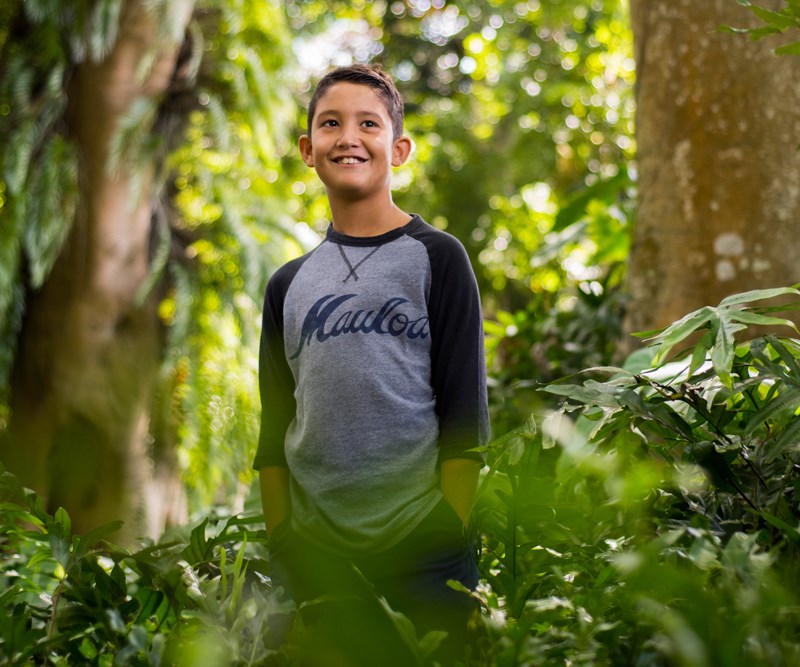 In early 2017, Poukihi Emmett Awai contracted myocarditis, a rare viral infection that caused Poukihi's septum to deteriorate and his heart's electrical system to malfunction. 
Unfortunately, Poukihi and his family wouldn't realize he had this potentially fatal condition until Jan. 12, when the then-10-year-old suffered a cardiac arrest during a routine baseball practice. 
After alert bystanders administered CPR and an AED revived Poukihi's heart, he was rushed to Kapiolani Medical Center for Women & Children, where he would spend the next 26 days in the Pediatric Intensive Care Unit. 
Initially he was placed on the ECMO (extracorporeal membrane oxygenation) machine to help body recover. ECMO is a special machine that works like an artificial lung and ensures that enough oxygen is able to circulate throughout the body while the child's heart or lungs heal. 
Throughout the crisis, his family and friends prayed faithfully and remained hopeful that everything would turn out for the best. 
"It was a blessing to see the unity in delivering great care physically, mentally and emotionally," says Barrett Awai. 
Poukihi ultimately received a pacemaker to help regulate his heart's rhythm so that he would not experience another cardiac episode. 
He is today doing great and living a normal life. 
"Our God is faithful! All the support came together to work this miracle. Kapiolani provided Poukihi with excellent care through its caring staff, state-of-the-art facilities, top-notch technology and quality medical expertise," Barrett says. "We are forever grateful for this exceptional island resource and we give all glory to God."
Published on: November 1, 2017