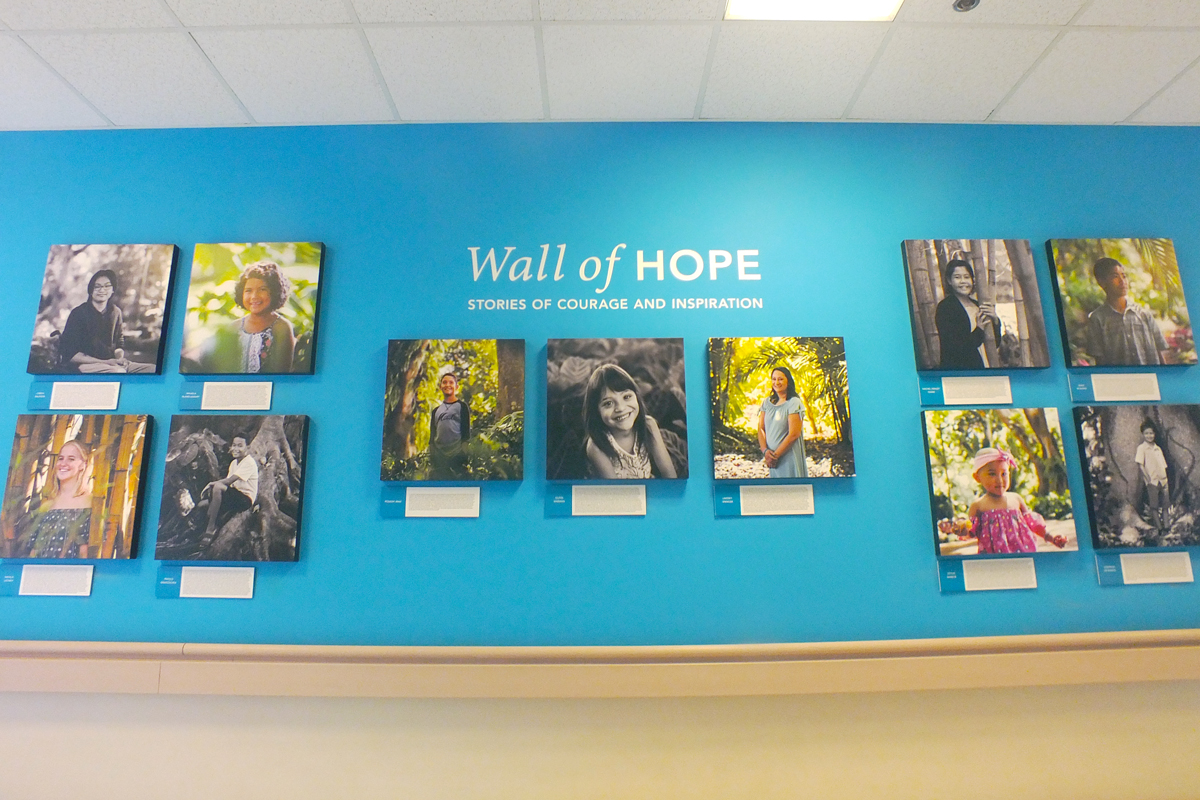 Kapiolani's Wall of Hope displays images and stories of former patients in the hopes to support and inspire current patients and their families as they brave their own medical journey.
Natalie Leitner
Wall of Hope: Stories of Courage & Inspiration
"Nothing is impossible, the word itself says 'I'm possible'!" – Audrey Hepburn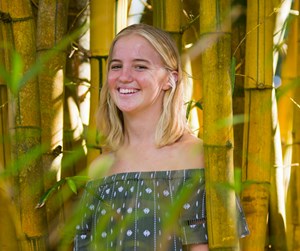 The summer going in to her sophomore year of high school should have been a happy time for Natalie Leitner. Instead, the 14-year-old learned she would need to undergo surgery to repair cartilage in her hip. 
"I was disappointed and angry because my diagnosis put me out of paddling season. I didn't want to let my team down and miss out on my favorite sport," Natalie says. 
Adding to Natalie's frustration was the news that she would require a second surgery less than a year after her first. 
"It felt like I was only hearing news I did not want to hear," she says. 
However, the physicians and staff and Kapiolani Medical Center tried their best to life Natalie's mood and ease any anxiety the teen had. 
"Dr. Robert Durkin always joked around with me and made me laugh, which lifted my mood every time I was at the medical center. Pamela Chan, Dr. Durkin's physician assistant, was always so kind; she answered any questions me or my family had and made me feel way more comfortable about the surgeries," Natalie remembers. 
"I had never had surgery before my hip surgeries, and so I was super nervous, especially before my first one," Natalie adds. "All the doctors and nurses at Kapiolani helped me feel so much better about it and definitely calmed my nerves a whole bunch right before the surgeries." 
Natalie underwent her second surgery in February 2016; a mere seven months later, in September of that year, Natalie was back in the water, paddle in hand, ready to tackle a new challenge – the world-renowned Na Wahine o Ke Kai women's outrigger canoe race from Molokai to Oahu. 
Though it was her first time competing, Natalie steered her crew from the Lanikai Juniors to victory, finishing first in their division and placing 36th overall. 
"It was a dream come true for me. I have wanted to cross the channel since I first started paddling, and I was able to do it with the best group of girls, not too long after being injured on the sidelines, which makes me feel super lucky," Natalie beams. 
Now a senior, Natalie recently began training for her second distance season with Lanikai Canoe Club. 
"To any person who may be facing a similar situation, I would want them to know that even though it will be very difficult to sit out while your body is healing, it's definitely worth it in the end," she says. "I had to put aside paddling for so long to let my hips heal, and so it was an incredible feeling to return and achieve a goal I have had for so long."
Published on: October 31, 2017