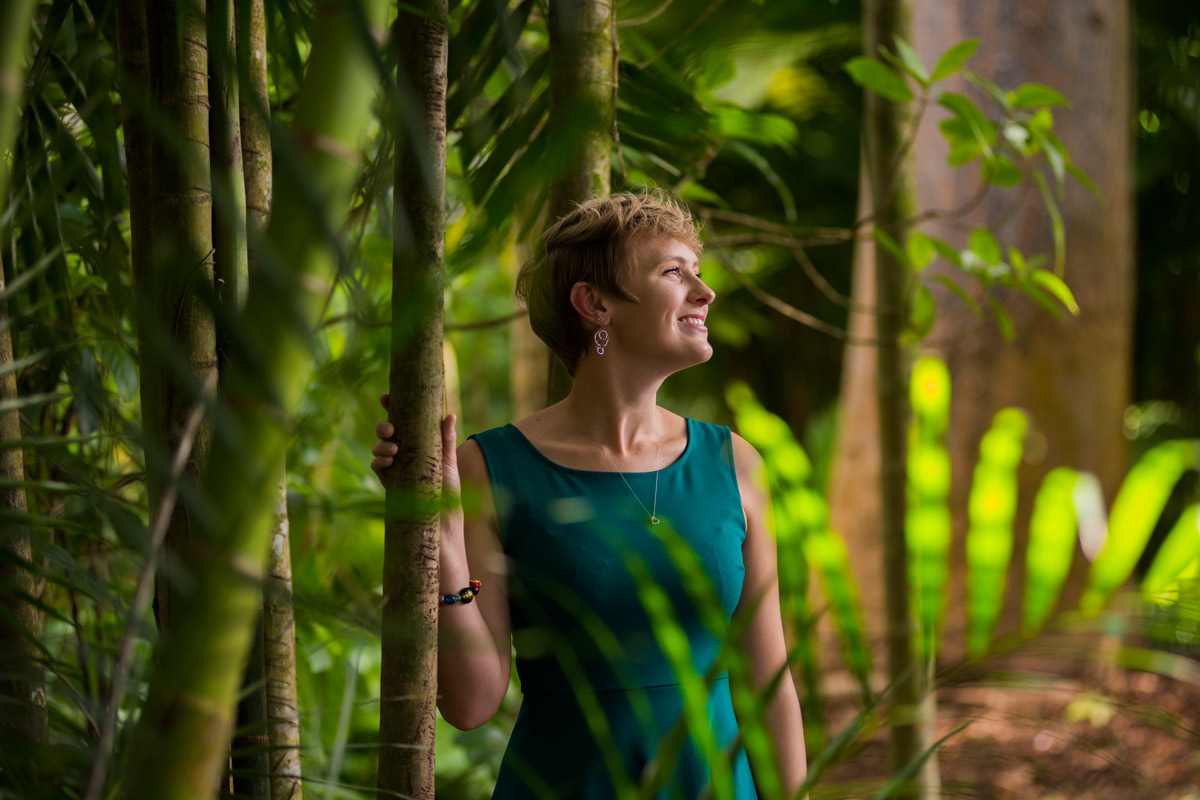 Naomi Patrick
Wall of Hope: Stories of Courage & Inspiration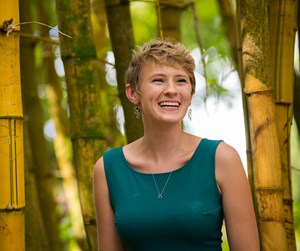 Former Minnesota resident Naomi Patrick is enjoying life as a newlywed living in Hawaii.
She enjoys hiking, singing on the worship team at church and playing oboe in a community band.
"I'm doing fabulously today!" the 24-year-old exclaims.
It's an amazing and refreshing outlook for someone who spent the previous five years fighting for her life in a battle against cancer.
For most of her senior year of high school, Naomi had been experiencing intense pain in her left hip. She went to the doctor and was told it was nothing to worry about. It was suggested she see a chiropractor.
"I was two weeks into college. The chiropractor did an X-ray on my pelvis on a Monday and saw something suspicious. By Friday, I knew I had a cantaloupe-sized tumor in my pelvis and cancerous spots in both of my lungs," Naomi recalls.
A biopsy confirmed she had Ewing's sarcoma, a rare type of cancer most commonly seen in children and young adults that occurs in the bones or soft tissue.
Upon her diagnosis, Naomi dropped out of college to start treatment.
After nine cycles of chemotherapy, eight weeks of radiation and a stem cell transplant, Naomi was in remission and able to return to school.
Nearly four years later, Naomi was a college graduate living in Hawaii.
During a routine scan, she received the news no cancer survivor wants to hear – the cancer was back.
"When I was diagnosed the second time, I was angry," Naomi says.
"I had been healthy and made it three and a half years with clean scans, and it just wasn't fair. I was scared too because these were new doctors and nurses, a new hospital and a new state. But the staff at Kapiolani was fantastic and made me confident in their ability to give me the best care possible, which helped ease my worry," she adds.
Naomi had surgery to remove the baseball-sized tumor in her side, followed by 12 cycles of chemotherapy.
She completed her treatment in December 2017 but continues to visit Kapiolani for maintenance medication once a month.
In September 2018, during a routine scan, doctors discovered two small tumors by Naomi's kidneys.
She underwent surgery to remove the tumors but as a result, lost her left kidney.
"We knew I'd probably lose the kidney, which is why I had to skydive the Saturday before! And it was amazing," says Naomi.
When asked what she would want other patients to learn from her story, Naomi states: "You need to have hope. Without hope, going through cancer would be devastating, and impossible."
Published on: October 19, 2018