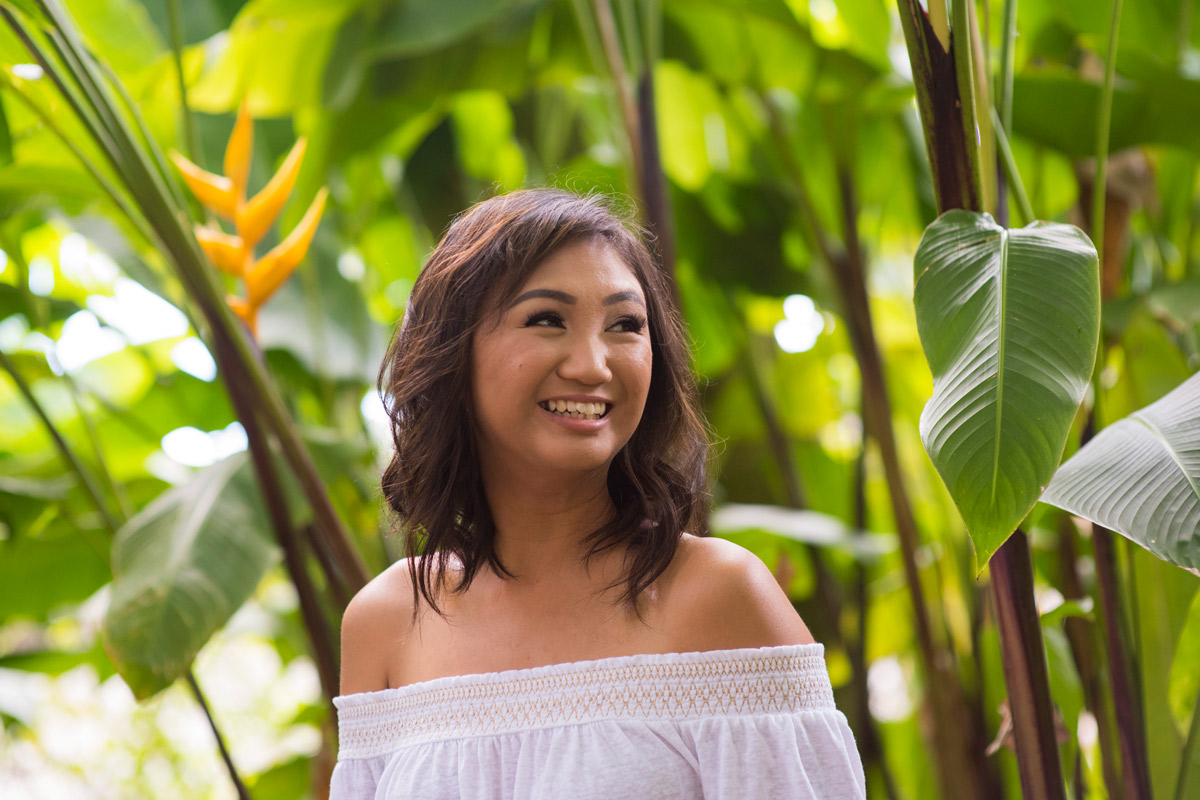 Michelle (Shelly) Kong
Wall of Hope: Stories of Courage & Inspiration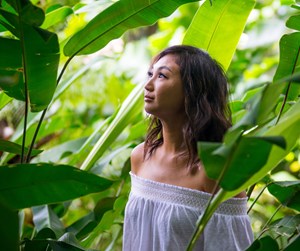 On Oct. 21, 2015, Michelle (Shelly) Kong prepared to have a tumor in one of her ovaries removed.
She says the date was easy for her to remember because it was the day they traveled to in "Back to the Future II."
Prior to surgery, Shelly scheduled an appointment to see Dr. Angel Willey, her OB-GYN at Kapiolani Medical Center for Women & Children, for pain and discomfort she had been experiencing in her stomach area.
Willey had Shelly schedule an ultrasound and CT scan to find out what was wrong.
When they results came in, she still wasn't sure if what they found was cancerous.
"Not knowing if it was cancerous made me worried and scared, but Dr. Willey comforted me and immediately took action," Shelly says.
Willey put Shelly in touch with her mentor, Gynecologic Oncologist Surgeon Dr. Michael Carney.
After Shelly's initial consultation with Carney, it was decided that the tumor had to be removed immediately.
During surgery, a pathologist would determine what the diagnosis was. If the tumor was cancerous, Carney would remove everything that was affected.
After waking up from the surgery, Shelly was informed by her dad that doctors had performed a full hysterectomy because she had been diagnosed with stage 3C ovarian cancer.
"My initial feeling was relief," she says. "I was just happy that the thing that had been causing me pain and discomfort over the past month was out. It wasn't until the next few days that I began to feel scared, worried, depressed and angry."
At 28 years old, Shelly was flooded with thoughts of not being able to have children of her own, doing chemotherapy and not surviving cancer.
But Shelly had a positive team of medical specialists caring for her, and after the initial shock and horror subsided, she was ready to take on whatever came next.
Her feelings of fear and depression quickly turned into strength, determination and hope.
Shelly received chemotherapy from November 2015 to May 2016 and is happy to report that she has been cancer-free for two years.
"I am now 31 years old and I feel strong, healthy and optimistic," says Shelly. "Cancer is no walk in the park, and it's different for everyone. Keep fighting for your life!"
Published on: October 19, 2018