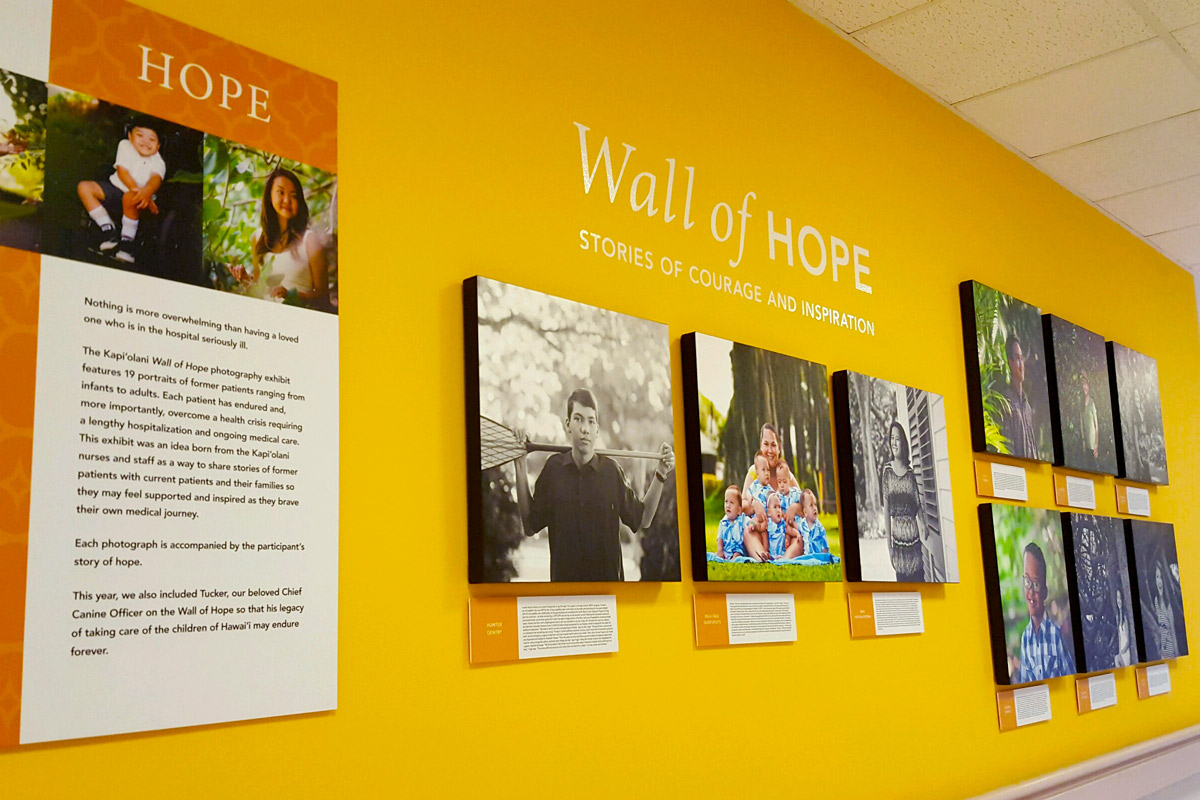 Kapiolani's Wall of Hope displays images and stories of former patients in the hopes to support and inspire current patients and their families as they brave their own medical journey.
Mari Faufata-Pedrina
Wall of Hope: Stories of Courage & Inspiration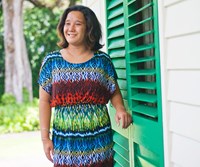 Good things most certainly come in threes, at least in the case of Matthew, Marcus and Mari Faufata-Pedrina.
The triplets were born at 33 weeks and stayed in the intermediate nursery at Kapiolani Medical Center for Women & Children for approximately three weeks. The boys were released within a few days of each other, but Mari, the youngest of the trio, was the last to go home.
Unlike her brothers, Mari was born with a cleft palate, heart murmur and abnormal hearing.
"Our initial feelings were sad and worried, but that quickly turned into – 'What are we going to do to help Mari overcome these challenges?'" says her parents, Melissa Faufata and Mel Pedrina.
Since her birth, Mari has had numerous surgeries, from cleft palate repairs, three mastoidectomies and a palate lengthening. Mari also was later diagnosed with severe hearing impairment in both ears, which required two cochlear implants.
According to Melissa, her family couldn't have made it through the ups and downs without the care the nurses, doctors and staff at Kapiolani provided.
"The quality of service from everyone involved has been second to none," she says. "Being a part of the warmth and TLC of everyone involved made us realize that we were in the best place possible to help us nurture our precious gifts."
The triplets are now 16 and thriving. Matthew and Marcus are juniors at Damien Memorial School, and "Miss Mari," as her parents have called her since day 1, is a sophomore at McKinley High School.
The boys are heavily involved in sports, and Miss Mari loves helping out in the nursery and dance hula for Kings Chapel in Aina Haina and Kaneohe.
Published on: January 2, 2017