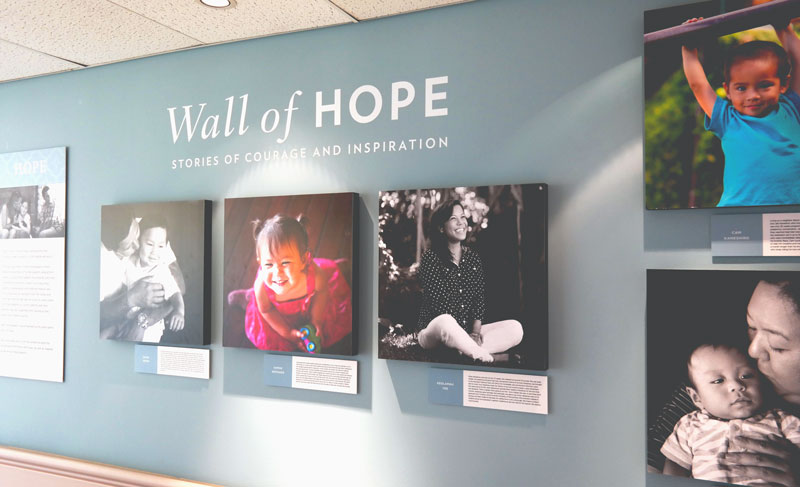 Kapiolani's Wall of Hope displays images and stories of former patients in the hopes to support and inspire current patients and their families as they brave their own medical journey.
Makenna Mello
Wall of Hope: Stories of Courage & Inspiration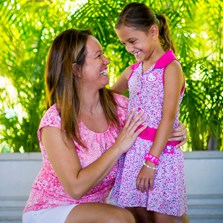 Guy and Persi Mello were thrilled at the news of having a baby girl. But only 25 weeks into the pregnancy, their bliss was shattered when it was discovered that Persi had preeclampsia, a pregnancy complication that if left untreated can be fatal for both mom and baby.
Rushed to Kapiolani after feeling a pain in her chest, Persi spent a week under close physician observation. She was prescribed magnesium for stroke prevention, steroids to accelerate the development of the baby's lungs and was on the verge of kidney failure.
Finally, Makenna was born, weighing only 1 pound, 13 ounces. She was 14 weeks early and spent the first nine weeks of her life in the Neonatal Intensive Care Unit (NICU).
The Mello's recall walking the halls of Kapiolani, full of concern for their daughter, and reading the Wall of Hope stories at the time.
"Doctors give you percentages, but the stories give you real results. They really did inspire us."
Today, Makenna is a healthy and happy 6-year-old, full of life, who loves playing volleyball and soccer. She is in the first grade at St. Anthony's and has a great spirit. 
Published on: April 29, 2016