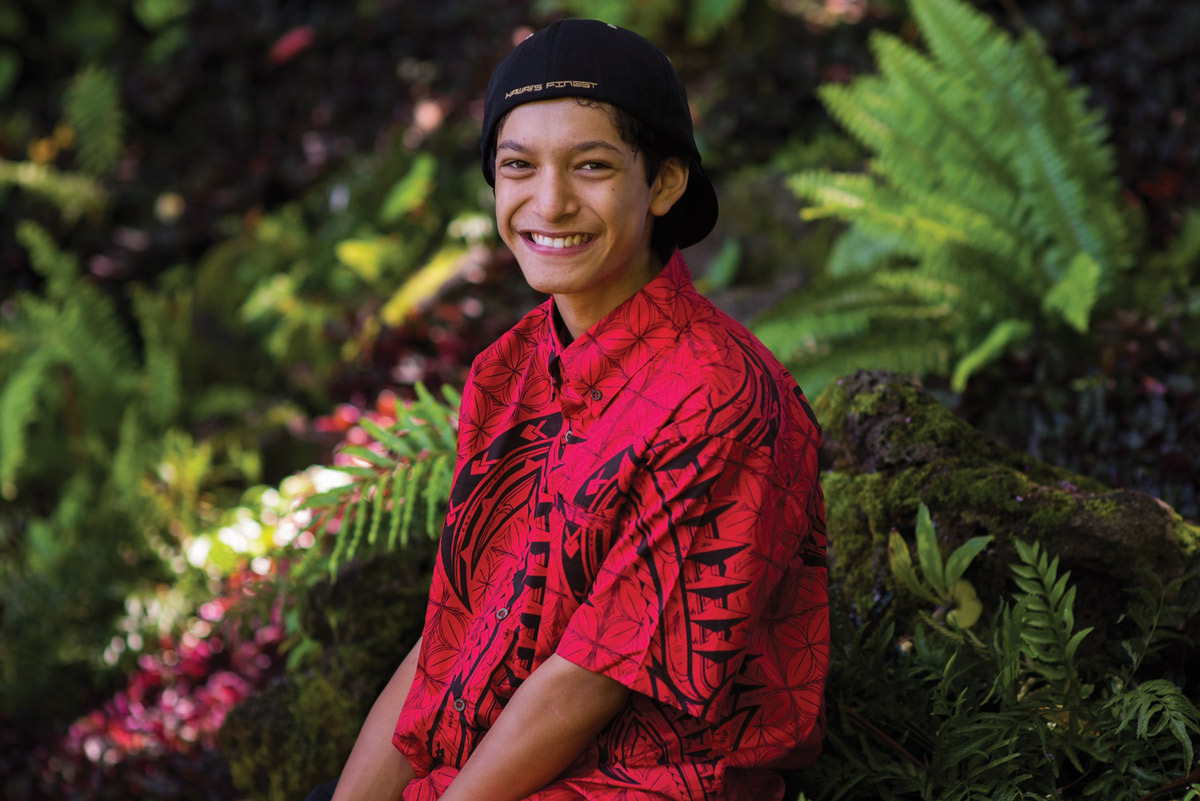 Mahoe Dancel
Wall of Hope: Stories of Courage & Inspiration
The night of July 1, 2018, Mahoe Dancel's parents found the 12-year-old unconscious in his room.
He had suffered an anoxic brain injury, meaning his brain was deprived of oxygen.
His parents rushed him to Hilo Medical Center, and in the early morning hours the family was medivacked to Kapiolani Medical Center for Women & Children on Oahu.
Upon arriving at Kapiolani, Mahoe was intubated and spent the next two weeks in the Pediatric Intensive Care Unit.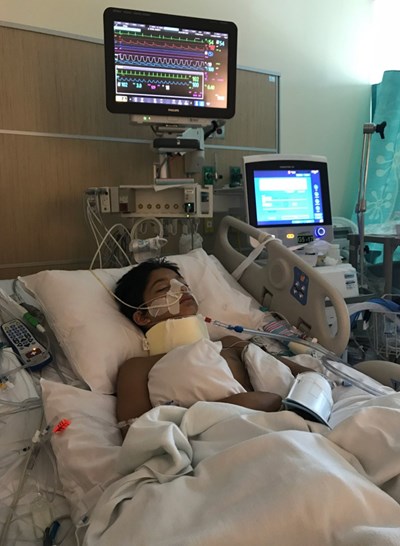 Due to his injuries, Mahoe also needed to be put into a paralyzed state, which required he be placed on various medicines and have his body temperature controlled with a cooling blanket to reduce the chances of brain swelling.
We were on edge for the first few weeks and it felt like we were living minute to minute."
"We were in shock, disbelief, worried and scared. We were on edge for the first few weeks and it felt like we were living minute to minute," Sharra remembers.
When Mahoe was stable enough to breathe on his own, he was moved to the Wilcox inpatient unit.
Mahoe was in Kapiolani for more than three months relearning how to breathe, eat and move on his own.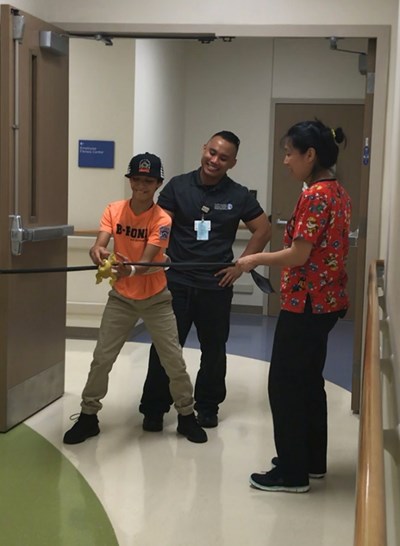 "We had some really great doctors who took the time to thoroughly explain things to us and tried different things with Mahoe to give him more opportunities for success," Sharra says. "All of the hospital staff was really friendly and caring. We also met some really great families while we were there that we bonded with and continue to keep in touch with."
We met people who we will never ever forget and who we will be forever grateful for."
Today, Mahoe continues to attend weekly outpatient physical and occupational therapy but is off of all medications.
He puts in extra work at the gym at The Brave Fitness in Hilo at least twice per week with a private trainer, and has even tried yoga, massage and acupuncture.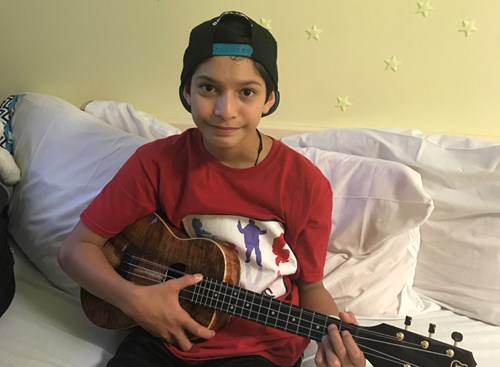 "Mahoe is independent in all of his daily functioning activities for the most part. He isn't back to running yet, but he is determined and is making progress," Sharra says, noting that Mahoe attends school full time and received an award for the most academic gains at the ending of the school year.
He is determined and is making progress."
"Don't ever give up hope and do all that you can. Being present, as a parent, makes a big difference and it makes you a better advocate for your child," Sharra says. "We met people who we will never ever forget and who we will be forever grateful for. Everyone played a role in turning a terrifying life-or-death experience into one that has a light at the end of the tunnel. Kapiolani does awesome work and truly cares about the keiki."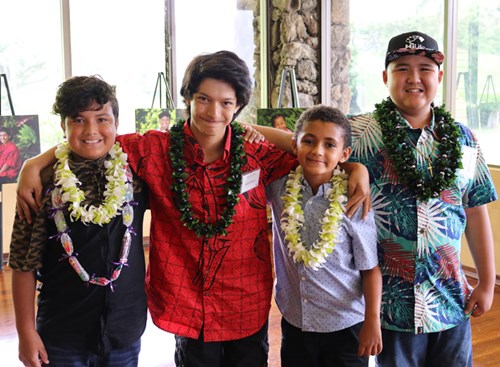 Published on: October 21, 2019