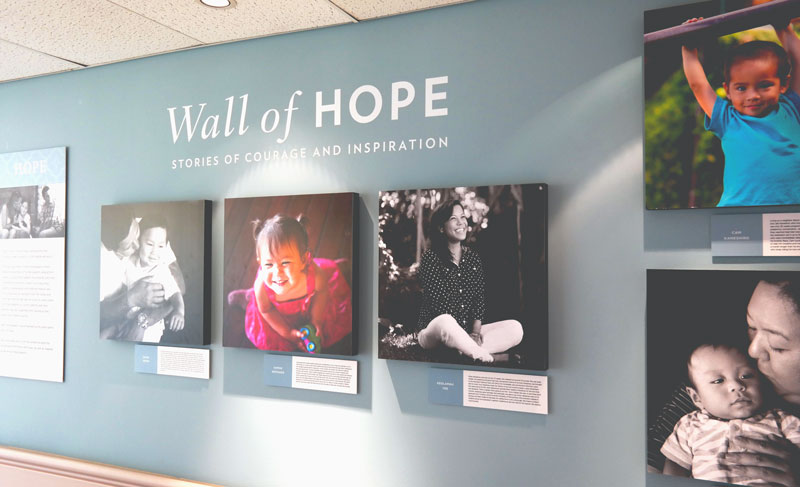 Kapiolani's Wall of Hope displays images and stories of former patients in the hopes to support and inspire current patients and their families as they brave their own medical journey.
Madison Charles
Wall of Hope: Stories of Courage & Inspiration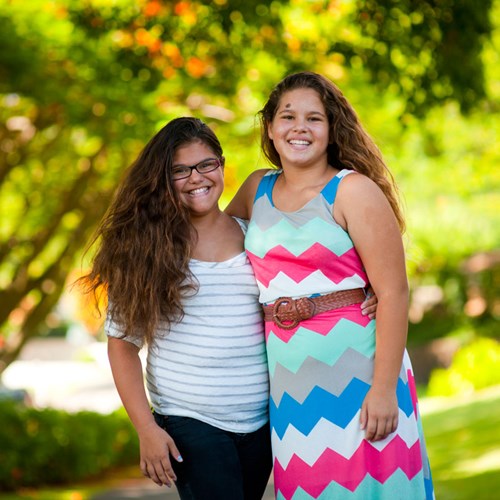 Yavette arrived at Kapiolani four months pregnant with severe preeclampsia, a condition that left untreated could be fatal for both mom and baby. Doctors told her she was at substantial risk for a premature delivery and would need to stay on bed rest. Two months later, Yavette was admitted to the hospital with life-threatening complications.
She had an emergency C-section and baby Madison was born, weighing 1 pound, 6 ounces. Madison had a meconium plug that resulted in two surgeries and five and a half months in the Neonatal Intensive Care Unit (NICU). When Madison left, she was still on a nasogastric tube and oxygen to help her breathe.
Unfortunately, 30 days later, her lungs collapsed and she was back in the hospital. She was intubated and put on extracorporeal membrane oxygenation (ECMO) for 30 days. Madison remained on oxygen therapy for more than two years and also did physical, occupational and speech therapy. She has not experienced any serious medical conditions since.
Today, Madison is an active and healthy teenager who is very close to her sister, Cassie. She enjoys sports of all kinds and dancing hula. 
Published on: April 29, 2016