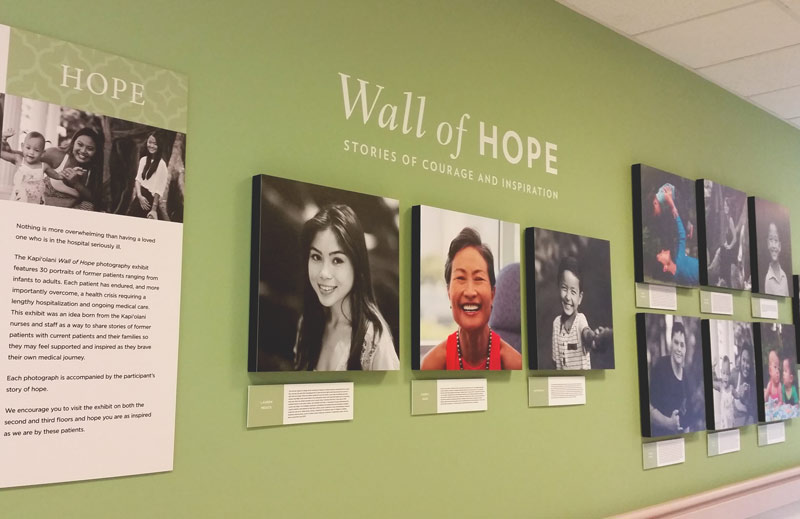 Kapiolani's Wall of Hope displays images and stories of former patients in the hopes to support and inspire current patients and their families as they brave their own medical journey.
Maddyson Loope
Wall of Hope: Stories of Courage & Inspiration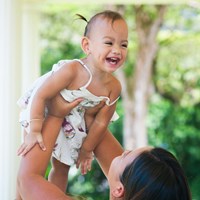 Maddyson was so excited to make her way into this world that she made her grand debut early – 17 weeks early, to be exact.
"I just made the cutoff for 23 weeks gestation at 9 in the morning the day she was born," says her mom, Beth.
"Maddyson weighed only 1 pound, 5.8 ounces when she was born – you can't get much more premature than that and survive," says Dad, Marshall. "She had a 5 percent chance, but we knew she was in the best hands she could be in."
Because Maddyson was born so early, she had to spend the first seven months of her life in the Neonatal Intensive Care Unit.
Along the way, she had several life-threatening complications, including bleeding in the brain, intestinal perforation, an umbilical hernia and breathing difficulties. She also required nine blood transfusions.
"We had very minimal physical interaction with her the first few months of her life," Beth remembers. "Our main goal was to get her off the oxygen tubes and eating on her own."
Today, Maddyson is a healthy toddler who loves the water, chocolate Teddy Grahams and bossing around her cousins.
Published on: April 28, 2016