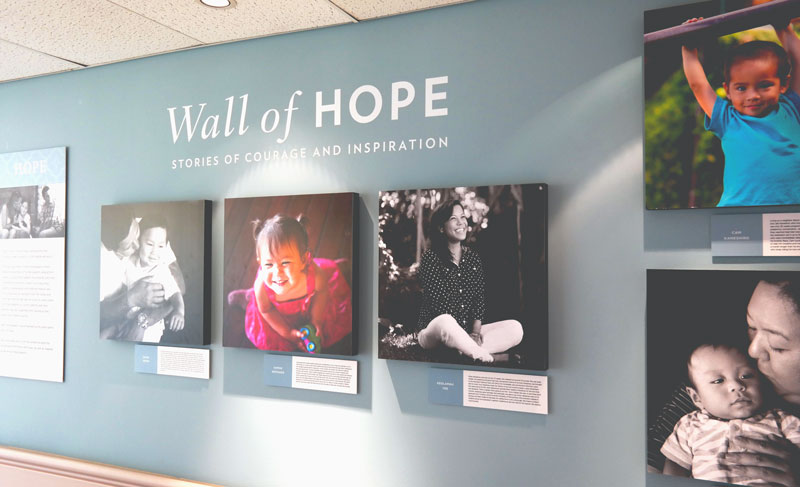 Kapiolani's Wall of Hope displays images and stories of former patients in the hopes to support and inspire current patients and their families as they brave their own medical journey.
Loren Akana Jr.
Wall of Hope: Stories of Courage & Inspiration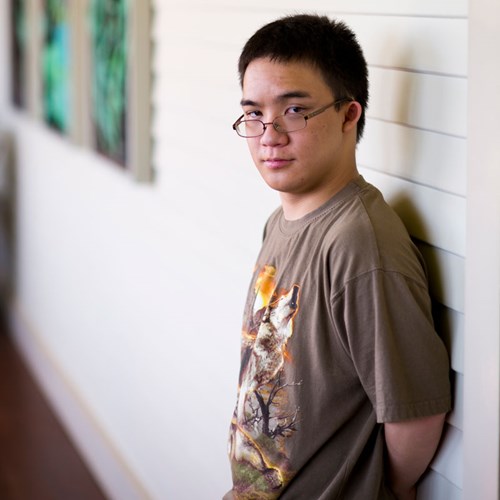 Loren Jr. (L.J.) was born at 25 weeks after his mother, Diane, was diagnosed with preeclampsia, a pregnancy complication associated with high blood pressure and damage to other organs, typically the kidneys.  
Diane had a C-section and baby L.J. came into the world weighing less than 2 pounds, and had a small hole in his heart. He was immediately taken to the Neonatal Intensive Care Unit (NICU), where he remained for 66 days.
When L.J. was able to go home, he still needed an oxygen tank and monitor, so his mom and dad hired a home-based nurse to help with his care. At 7 months old, L.J.'s lungs were strong enough to no longer need the oxygen tank and monitor. The hole in his heart closed on its own.
L.J. is now 15 and continues to go to Kapiolani Medical Center for regular checkups related to autism and hearing loss. He attends Hawaii Technology Academy (HTA), where he enjoys biology, geometry, English, U.S. history, drawing, painting and learning the Hawaiian language. 
Published on: April 29, 2016