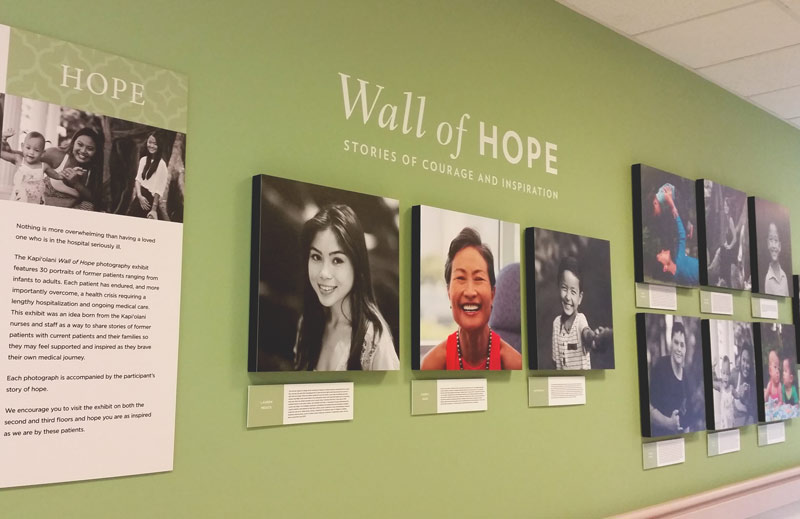 Kapiolani's Wall of Hope displays images and stories of former patients in the hopes to support and inspire current patients and their families as they brave their own medical journey.
Lauren Mesick
Wall of Hope: Stories of Courage & Inspiration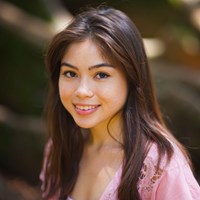 The first few weeks of college at the University of Hawaii at Manoa were an exciting time for Lauren. But, one day, the pain that had plagued the 17-year-old since high school became just too much to deal with any longer.
When her father picked her up at her dorm, it was clear something was very wrong.
Dad Ralph took Lauren back to the orthopedic doctor who had first treated her for recurring knee pain that was initially thought to be a muscle strain. However, this time, X-rays and an MRI revealed tumors in her pelvis, knees, ribs, shoulder and brain.
A subsequent biopsy determined that Lauren had stage 2 non-Hodgkin lymphoma.
Devastated and wanting the best treatment available, Lauren's parents were referred to Kapiolani, where Lauren underwent a new chemotherapy protocol under the care of Dr. Wade Kyono.
Having "redshirted" her freshmen year of college to undergo treatment and recovery, Lauren is today a senior majoring in business.
A passionate vegan, she has been cancer-free since 2013.
Published on: April 29, 2016