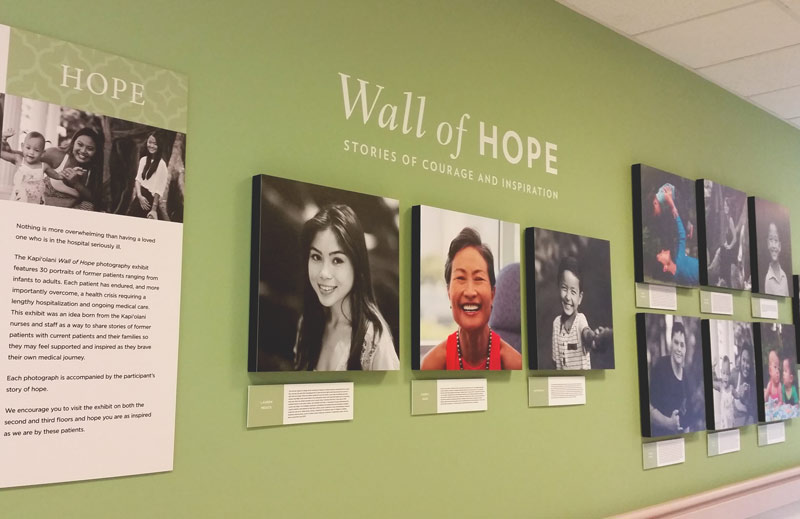 Kapiolani's Wall of Hope displays images and stories of former patients in the hopes to support and inspire current patients and their families as they brave their own medical journey.
Kenzie Kirie Lagura
Wall of Hope: Stories of Courage & Inspiration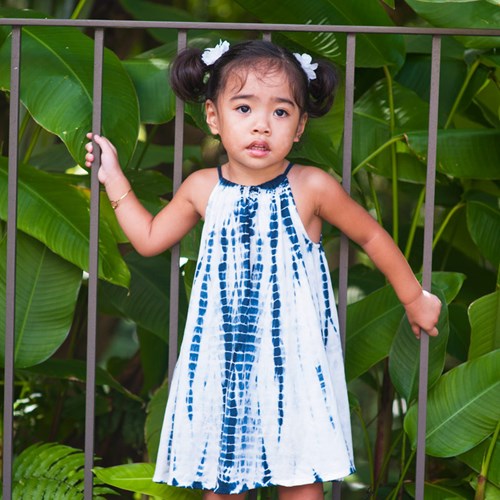 Every parent looks forward to learning the gender of their baby. But when Kiira and Gerry found out they'd be having a little girl, they also discovered that their baby had a rare heart condition called Tetralogy of Fallot.
Characterized by a combination of four heart defects, Tetralogy of Fallot causes oxygen-poor blood to flow out of the heart and into the rest of the body.
At 33 weeks, Kenzie arrived and was rushed to the Kapiolani Neonatal Intensive Care Unit (NICU), where x-rays revealed she had more complications, including hemivertebrae, congenital scoliosis and fused ribs.
Kenzie remained in the NICU for two months and then was medevaced to Rady's Children's Hospital in San Diego to have open heart surgery. She also underwent G-tube and fundoplication surgery, and had a stent placed in her pulmonary artery.
Kiira says it is likely that Kenzie will require a second open heart surgery, but despite all she has endured in her young life, Kenzie remains happy, adventurous and determined.
"We will be forever grateful to everyone at Kapiolani who cared for and loved Kenzie as one of their own," Kiira says. "It is because of these wonderful aunties and uncles that Kenzie thrived and is the loving person she is today."
Published on: April 28, 2016