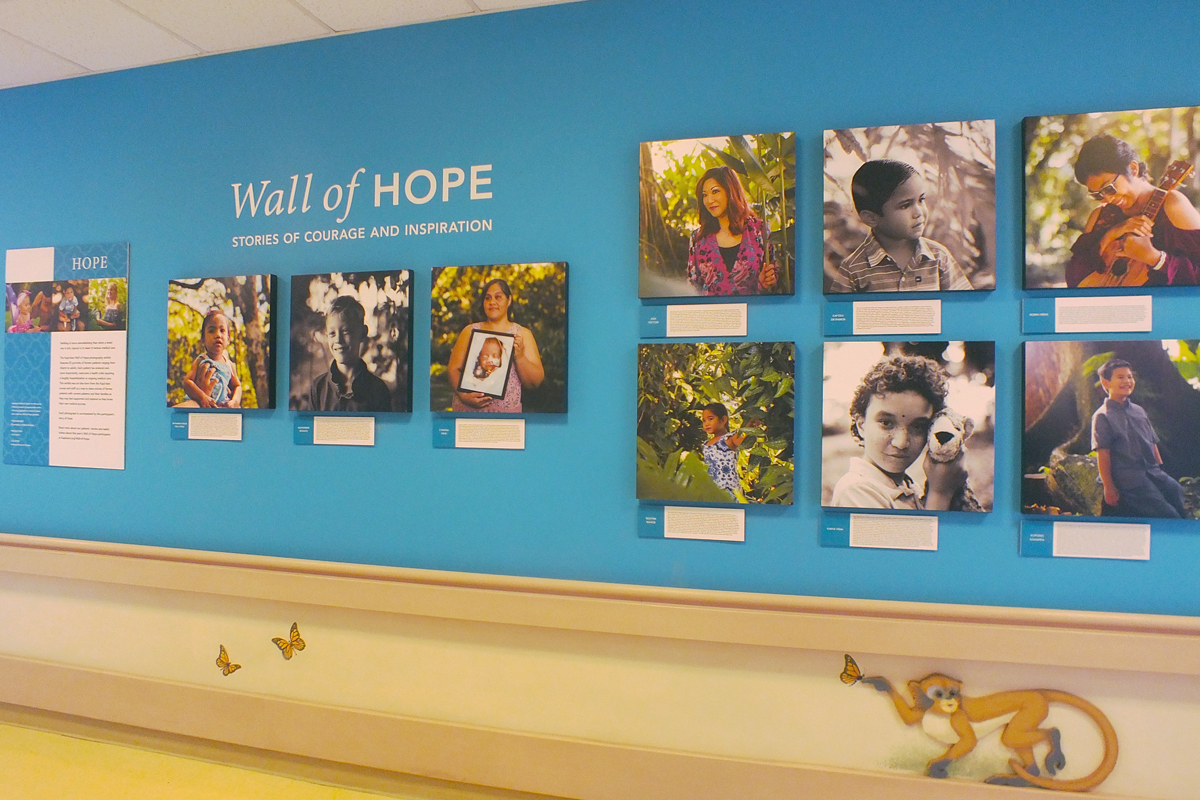 Kapiolani's Wall of Hope displays images and stories of former patients in the hopes to support and inspire current patients and their families as they brave their own medical journey.
Kaiolu DeRamos
Wall of Hope: Stories of Courage & Inspiration
"Learn from yesterday, live for today, hope for tomorrow." – Albert Einstein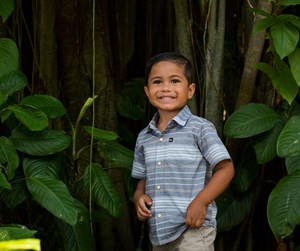 Almost one year after their eldest son, Kaimana, was diagnosed with type 1 diabetes, Christina and Kealii DeRamos found out that their younger son, Kaiolu, also had the disease. 
"We were in extreme shock, sadness and depression all over again but, weirdly so, happy that they had each other to go through it together as brothers," says Christina. 
"No one in our family or extended family has type 1 diabetes, so to have two little ones with type 1 diabetes was worrisome as a mom and as a nurse," Christina says. "It was difficult to receive the news, but there are worse things to hear from doctors – things that aren't manageable. I was kinda panicking, to be quite honest, but I tell myself to 'just keep swimming' and everything is gonna be alright!" 
Kaiolu was diagnosed with type 1 diabetes when his parents took him to the Kapiolani Emergency Department after he began experiencing symptoms that included frequent urination and extreme thirst and hunger. 
Although his diabetes was caught early enough to avoid the complication diabetic ketoacidosis, Kaiolu had to stay in the medical center for two days after his diagnosis. 
Now 4, Kaiolu still visits the ED but, according to Mom, he is in great spirits. 
"He has an insulin pump and just received an 'artificial pancreas,' which is beyond our wildest dreams!" Christina says. "He is independent in checking his blood sugars, just like his big brother." 
And, just like his brother, Kaiolu is an active little boy who enjoys riding his bike, going to the beach and recently started jujitsu. 
"Type 1 diabetes doesn't stop you from living your life," Christina emphasis. "Kapiolani Medical Center will always be there for you if things go haywire, so no worries!"
Published on: October 30, 2017