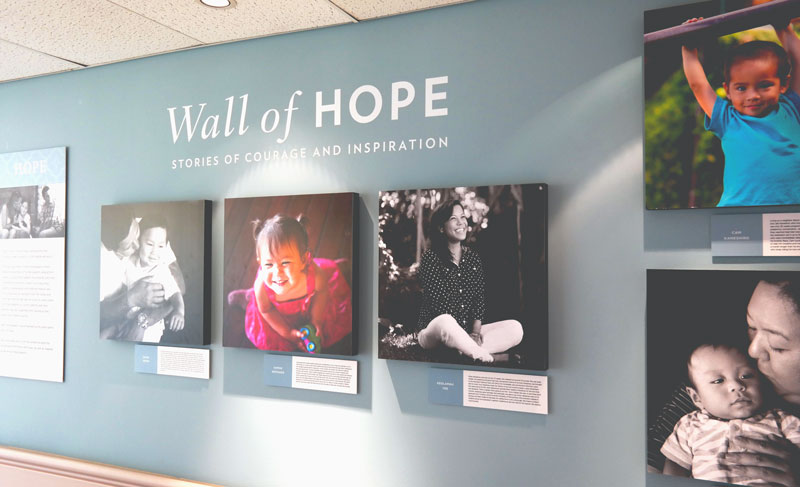 Kapiolani's Wall of Hope displays images and stories of former patients in the hopes to support and inspire current patients and their families as they brave their own medical journey.
Kainoa Lau
Wall of Hope: Stories of Courage & Inspiration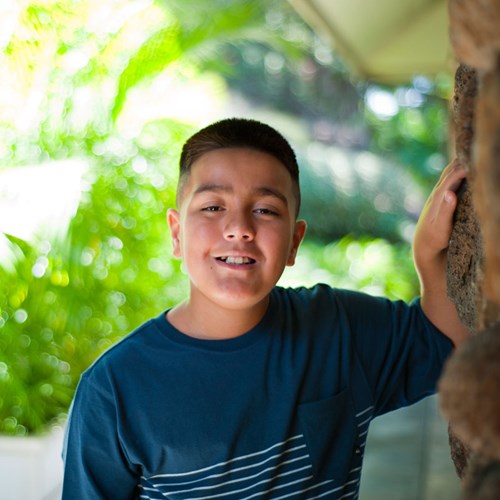 At only 26 weeks into her pregnancy, Erlene gave birth to twin boys, each weighing 2 pounds. Kainoa was delivered first via natural birth, followed by Kapono, who had to be delivered by emergency C-section.
Both boys were immediately taken to the Kapiolani Neonatal Intensive Care Unit (NICU) for monitoring.
Four days later, Kapono experienced difficulties due to a hole found in his intestine. Kapono put up a good fight for a number of weeks, but unfortunately lost his battle. His parents believe Kapono gave the strength he had left to his twin, Kainoa, who at the same time had to have heart surgery.
Kainoa's surgery was a success, and he was eventually able to go home.
Today, Kainoa is an active 10-year-old living a happy and healthy life. He loves playing sports, especially basketball and judo.
In the video below, Erlene and husband Michael share the story of their sons' births.
Published on: April 29, 2016