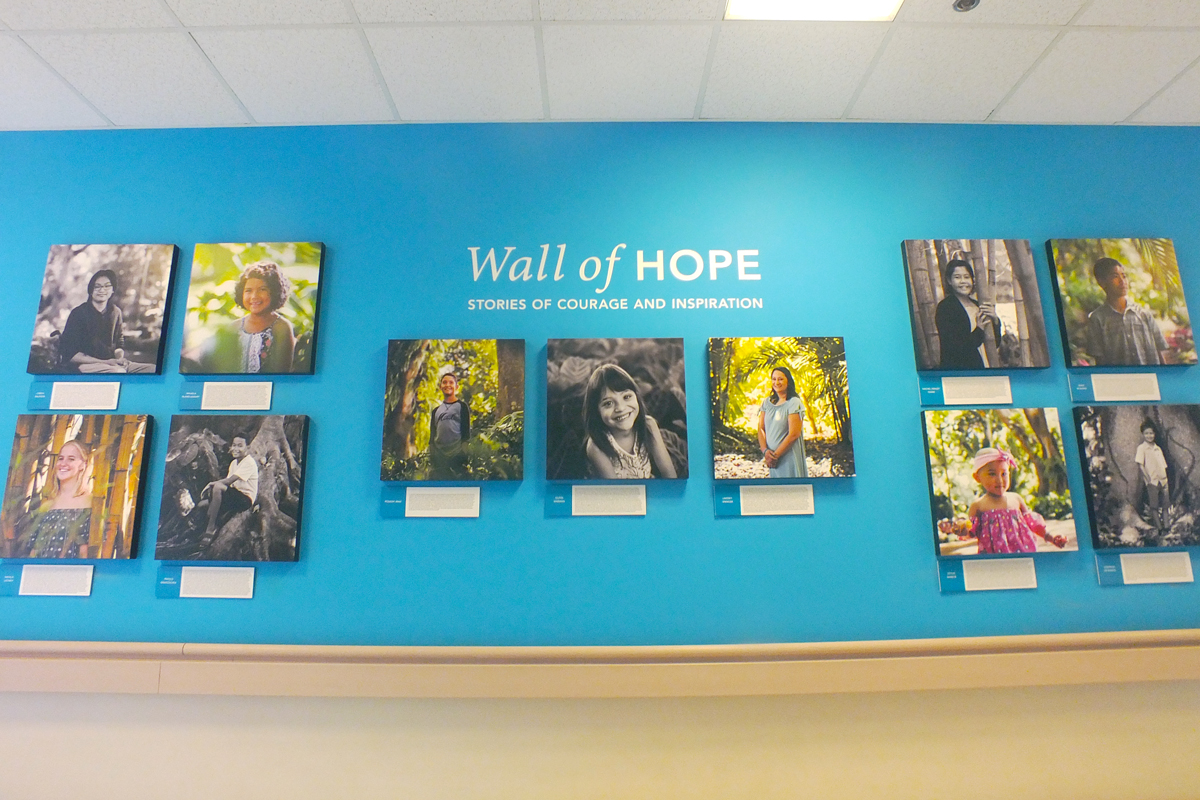 Kapiolani's Wall of Hope displays images and stories of former patients in the hopes to support and inspire current patients and their families as they brave their own medical journey.
Kaimana DeRamos
Wall of Hope: Stories of Courage & Inspiration
"It is during our darkest moments that we must focus to see the light." – Aristotle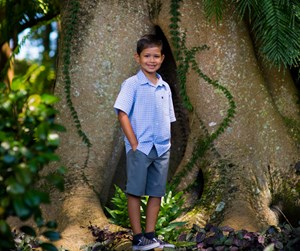 When Kaimana DeRamos began acting out, his parents thought the 3-year-old was simply seeking attention. 
"At the time, our ohana was rallying around my brother's daughter Sky, who was batting bone cancer," says Kaimana's mom, Christina. 
"We thought Kaimana's symptoms of frequent urination, tantrums and requesting food and water a lot was his way of seeking attention," Christina explains. 
During a family trip to Disneyland, Kaimana continued to "act out," but again, his parents assumed he was trying to gain the spotlight. 
Two days after returning from their trip, however, Kaimana's father noticed something was very wrong. 
"I was working a 12-hour shift and Kaimana's dad, Kealii, called multiple times with concerns about Kaimana," Christina says. "In the last call, he said Kaimana seemed to have passed out. He went straight to the Kapiolani Emergency Department." 
There, the family learned Kaimana's blood sugars were in the 800s.
"As a mother who is a registered nurse, I dealt with tons of guilt and depression for years," Christina says of learning her son had type 1 diabetes. 
"Guilt and depression got the best of Dad, too, as he says he knew something wasn't medically right with Kaimana for a couple of months prior to his diagnosis and kept telling me, but I kept reassuring him that Kaimana was fine," Christina says. 
Thankfully, Kaimana, is today doing better than fine. 
"He's doing great!" Christina reports. "His ED visits have slowed down now that he's older and can manage his diabetes care a little more by knowing his symptoms." 
He recently received an "artificial pancreas" (a closed loop insulin pump system) and is able to independently check his blood sugars and count carbs. 
But more importantly, Kaimana is just like every other 7-year-old and very much enjoys kickboxing, going to the beach and riding his bike. 
"Type 1 diabetes doesn't stop you from living your life – if you look at the glass half full, it forces you to live a healthier lifestyle," Christina says.
Published on: October 30, 2017