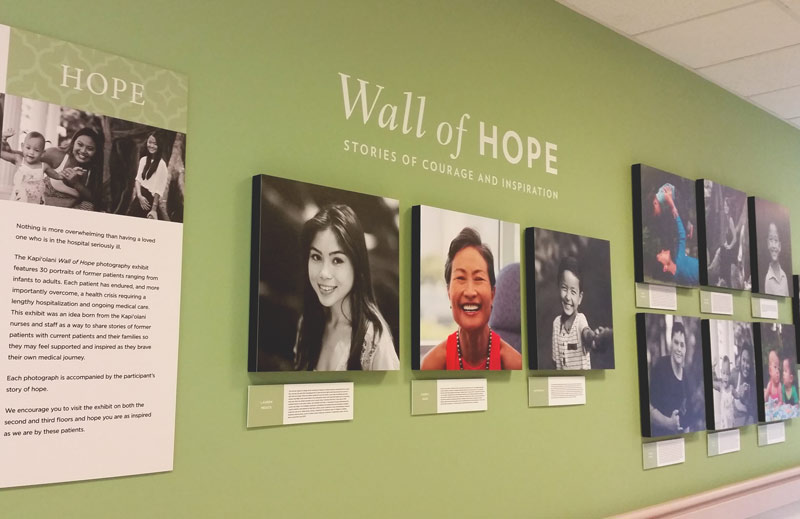 Kapiolani's Wall of Hope displays images and stories of former patients in the hopes to support and inspire current patients and their families as they brave their own medical journey.
Jonah Vierra
Wall of Hope: Stories of Courage & Inspiration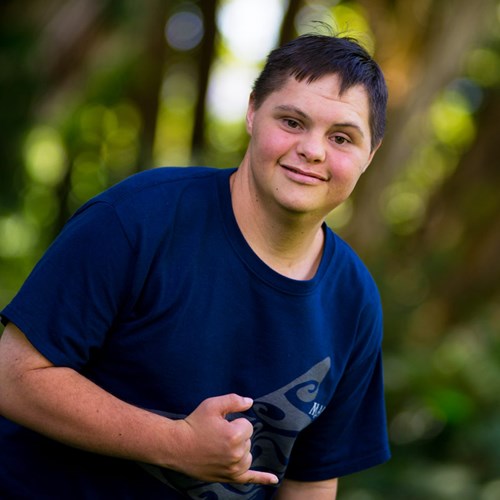 Jonah has been part of the Kapiolani ohana since birth, but his real story begins in January 2013 when the Maui resident was rushed to the hospital with an enlarged spleen.
"We were flown over here when he was born, and 21 years later we were back," says his father, Brian.
Jonah was diagnosed with acute lymphoblastic leukemia and needed to stay at Kapiolani for 42 days.
"It felt like we lived on Oahu the first six months of his treatment," Mom Tina says.
During this time, the hospital became their everything – their support system, their guidance and their entertainment.
Jonah especially loved the playroom.
"Everyone was there for Jonah to offer support," Tina says. "Jonah sometimes feels like he is the only patient in the hospital because he receives such amazing care from his favorite team of doctors: Dr. Kyono, Dr. Dee Ann and Dr. G. Everyone has been great."
Jonah is now in remission and continues to get better every day. He loves Kapiolani and his friends so much that he regularly supports the hospital and encourages others to give back to the keiki in Hawaii.
"Even though there was a lot of traveling for us," Tina says, "it was worth if for the best hospital in the world."
Published on: April 29, 2016