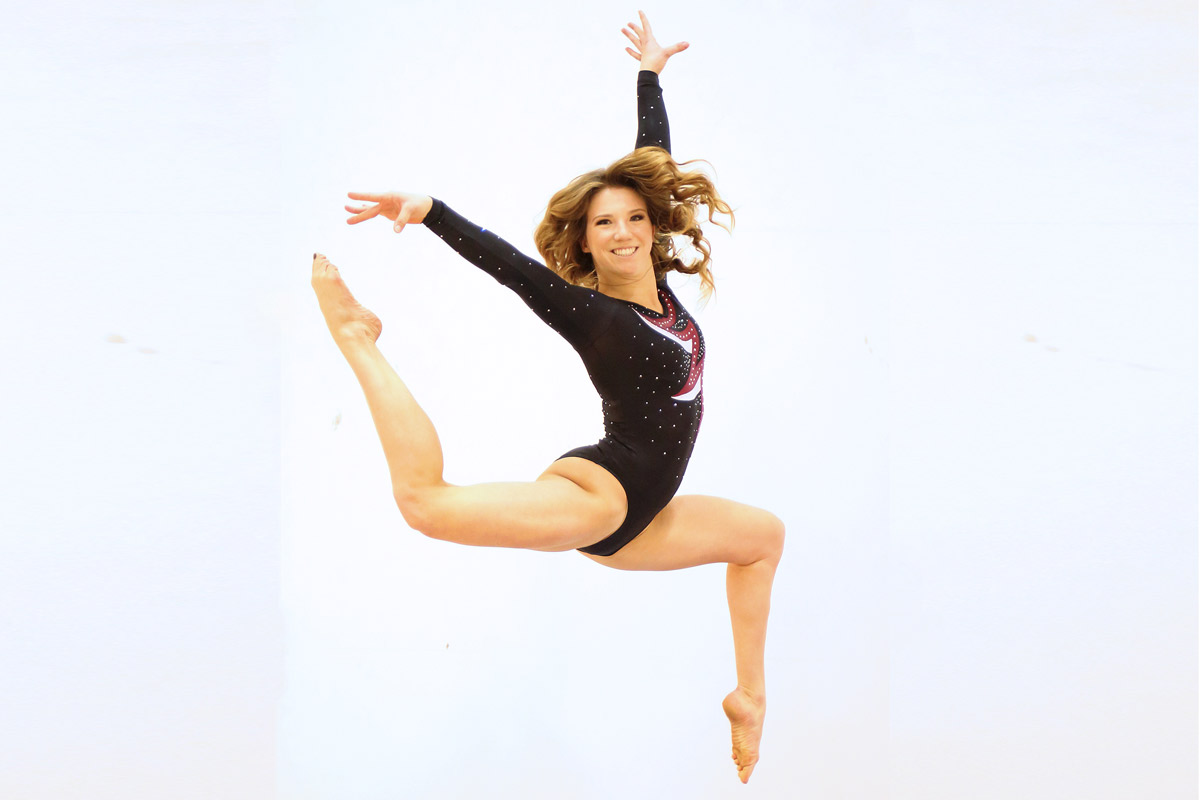 Jenna Frowein
Windward Oahu native Jenna Frowein's turn as a competitive gymnast spanned two decades, capping off with a spot on the Division I Varsity team at Stanford University. 
Like many gymnasts who compete at such a high level, Frowein was plagued with many injuries during her 20-year career – some that should have put a halt to her career before it even got off the ground. 
"I have been treated by many of the best doctors and therapists at Stanford Sports Medicine and Stanford Hospital, and I can say without a doubt that the medical, emotional and personal care I received from Dr. Robert Durkin at Kapiolani Medical Center is second to none," says Frowein. "He truly understands the demands and challenges that come with injuries from competitive sports. He first and foremost prioritizes his patients' general health, both now and in the long run, but also customizes his care to allow athletes to return to training or competition in the most efficient way possible, without ever jeopardizing their safety. Many of my teammates from Hawaiian Island Twisters have also gone to see Dr. Durkin – I could not recommend him more highly." 
Frowein credits Durkin's understanding of sports medicine, orthopedics and his devotion to his patients for allowing her to continue to train and compete in the high-demand sport. 
"His care helped me to get back to training and competition as quickly and safely as possible," Frowein says. 
Frowein began seeing Durkin when she was an elementary student at Hanahauoli School for several injuries and overuse problems due to competitive gymnastics. 
"I struggled with Osgood-Schlatters growing up, broke my arm, sprained my ankle, strained my hamstring, hyperextended my knees on multiple occasions, had shoulder surgery, dislocated my finger and broke my toe, among other injuries," Frowein recalls. "Honestly, I've seen him so many times, I don't remember what the first time was for!" 
I can say without a doubt that the medical, emotional and personal care I received at Kapiolani Medical Center is second to none.

"
However, it was an incident that occurred during her sophomore year at Punahou that was a true "make or break" moment in her gymnastics career. 
During a routine practice, Frowein broke the ball of her humerus inside of her shoulder socket. Durkin was out of town that day but immediately referred Frowein to fellow Kapiolani Orthopedic Surgeon Dr. Byron Izuka, who treated her and performed surgery on her shoulder. 
"Sophomore year is usually an extremely important season for college recruiting in gymnastics. Most girls verbally commit to athletic scholarships their sophomore or junior years, so I felt incredibly behind and frustrated – worried about my chances of continuing my career as a college athlete," she explains.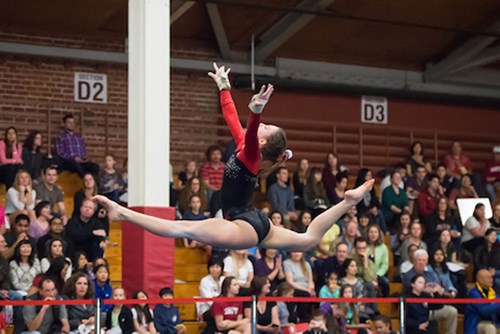 After her initial follow-up appointments and the removal of the pins, Frowein began seeing Durkin again throughout the recovery process. 
"Other doctors specifically said that I would never do gymnastics again, but Dr. Durkin and Dr. Izuka were encouraging and confident in my recovery," Frowein says. "I had complete trust and confidence in them, which helped me to be motivated and have a positive attitude regarding my recovery, physical therapy and eventual return to gymnastics. Six months later, I was back to doing most of my skills and even was able to participate in a gymnastics camp at a university that was recruiting me. 
"Dr. Durkin, Dr. Izuka and my physical therapists gave me the support, strength and healing I needed to return to competition the following season, where I had one of the best competition seasons of my life!" 
That year, Frowein placed ninth in the All-Around at Junior Olympic Nationals, ninth on bars, eleventh on floor, and earned the first-place title of National Junior Olympic Balance Beam Champion. 
"Hundreds of college coaches attend J.O. Nationals to recruit, and following the competition, the Stanford coaches contacted me about joining their team. I applied over the summer and committed two days after being notified of my admission," Frowein shares. "I was originally a walk-on athlete at Stanford, but then earned a full-ride scholarship shortly after joining the team. If it weren't for Dr. Durkin, Dr. Izuka and the entire Kapiolani Medical Center staff, I would not have been able to maintain nor get back to the level of competition I needed in order to compete as a Division I Varsity college athlete. 
"I believe this is what allowed me to compete throughout my college career without any major or overuse injuries – a few scars here and there, but I've come out on the other side of my 20-year gymnastics career with a healthy body that I hope to actively enjoy throughout the rest of my life." 
While no longer actively competitive in gymnastics, Frowein still enjoys going to the local gym to work out and tumble on the trampoline or support her old teammates. 
"I enjoy supporting my old teammates who are still on the team through their season. I have also found that my skills and experiences in gymnastics transfer well to many other sports I really enjoy doing now that I have more time!" Frowein says. 
I've come out on the other side of my 20-year gymnastics career with a healthy body that I hope to actively enjoy throughout the rest of my life."
She's also transitioned the skills and energy once put into intense gymnastics training into other activities, such as long, strenuous backpacking hikes, snowboarding, dance and rock climbing. 
"I love all outdoor activities with friends and family! I especially enjoy surfing, wake boarding, kayaking, running, hiking, swimming, paddle boarding, rock climbing, snowboarding, dance, yoga and snorkeling," the fitness enthusiast says. "I've also gotten back into hip-hop, contemporary and jazz dance. I joined a dance crew my last quarter at Stanford and look forward to dancing more at the school of my next graduate degree." 
Frowein graduated from Stanford University in December 2016 with a Bachelor of Science in engineering with a major in architecture and a minor in art practice. She also earned her coterminal master's degree in civil engineering (sustainable design and construction) with a focus on structural engineering. 
"I am now working at CAW Architects, an architecture firm in Palo Alto, California, focusing on designing local universities and K-12 schools. I will start a professionally accredited Masters of Architecture program in the fall. I have received multiple admissions offers and am in the process of deciding which program to choose now," Frowein is proud to report. 
"While I'm done with gymnastics now and thankfully haven't had to be a patient of Dr. Durkin for several years (and hopefully not in the future), it always brightens up my day to see him around town or at the beach," she says. "The caring relationship he fosters with his patients and their families is something incredibly special that I have experienced nowhere else. He truly cares for all aspects of his patients, and will continue doing so for the rest of their lives."
Published on: April 17, 2017