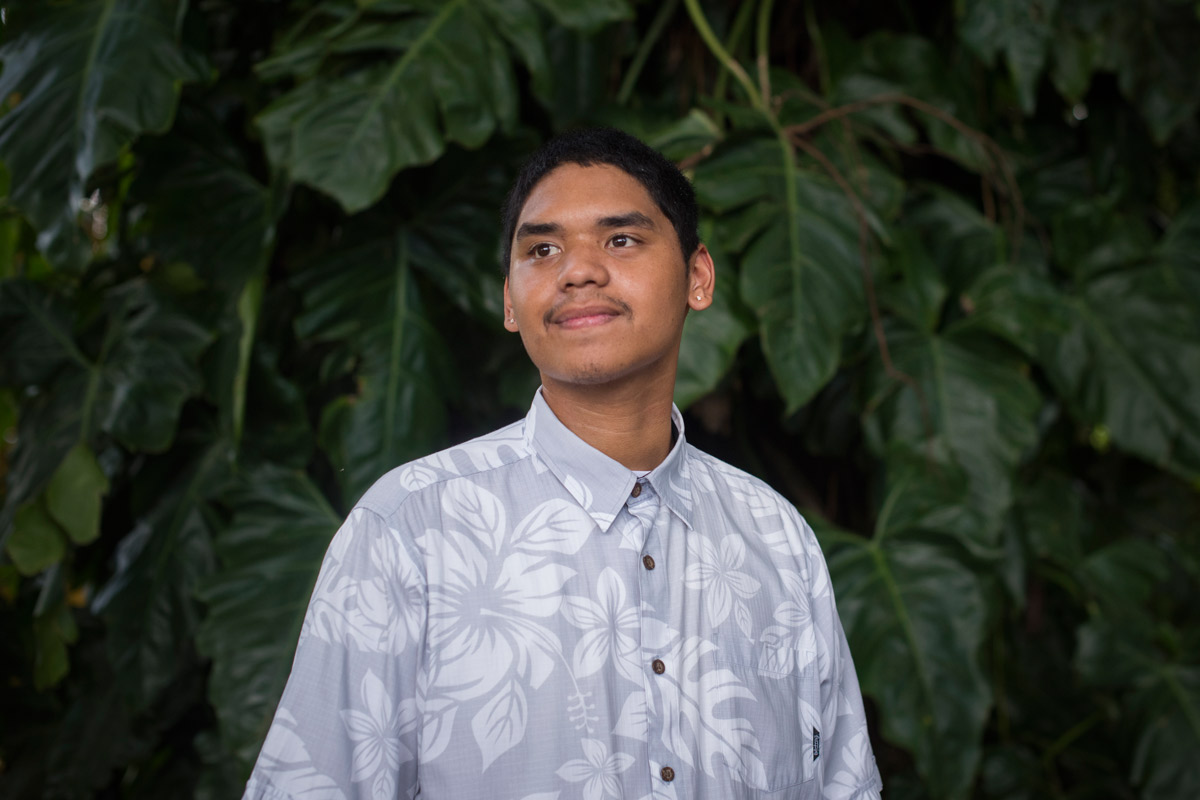 James Luhia
Wall of Hope: Stories of Courage & Inspiration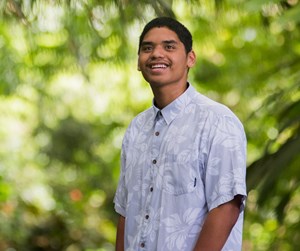 At the young age of 13, James Luhia had more experience with cancer than most adults.
"My grandma and papa had just passed away from cancer," he says.
Soon after, a routine visit with his pediatrician would launch James down his own journey with acute myeloid leukemia, a type of cancer that effects the blood and bone marrow.
"When Dr. Voloch examined me, I saw a shocking look on her fact," he recalls. "She looked at the red spots on my body, the lesions in my mouth, and asked for me to take a lab test. When the results came in she did not say anything, but I remember her telling me mom, 'I want you to take James straight to Kapiolani. There will be a team of staff waiting for him.'"
That team included Pediatric Oncologist Dr. Darryl Glaser, nurses, physical and occupational therapists, and more.
"Everyone who took part in my care treated me as their own family and friend. It did not feel like they took care of me because it was their job," James says. "The staff at Kapiolani showed me a lot of love. They made me feel special and important."
James spent three months undergoing chemotherapy at Kapiolani Medical Center for Women & Children.
During his treatment, James was given the important job of judge for a Halloween pumpkin contest.
He also was shown some "tough love" during physical therapy sessions.
"Kimmie, my physical therapist, would not take no for an answer," James recalls. "She would come into my room and wake me up. I'm still sleeping, and I can feel her putting on my shoes. I would mumble under my breath. I hated running or walking the halls.
"But without Kimmie pushing me and pushing me, I would still be with crutches or in a wheelchair," James adds.
As a die-hard Atlanta Falcons fan, his Aunty Janet gave him a name that represented hope – "James, our Falcon Fighter."
Now 17, James is doing well and enjoying what most typical teenage boys – do playing video games.
He also stays active by exercising and doing yard work, and he is focused on catching up with his grades so that he can graduate with his class in 2019.
"I just want to thank everyone who took care of me and supported me throughout this process," he says.
Published on: October 19, 2018