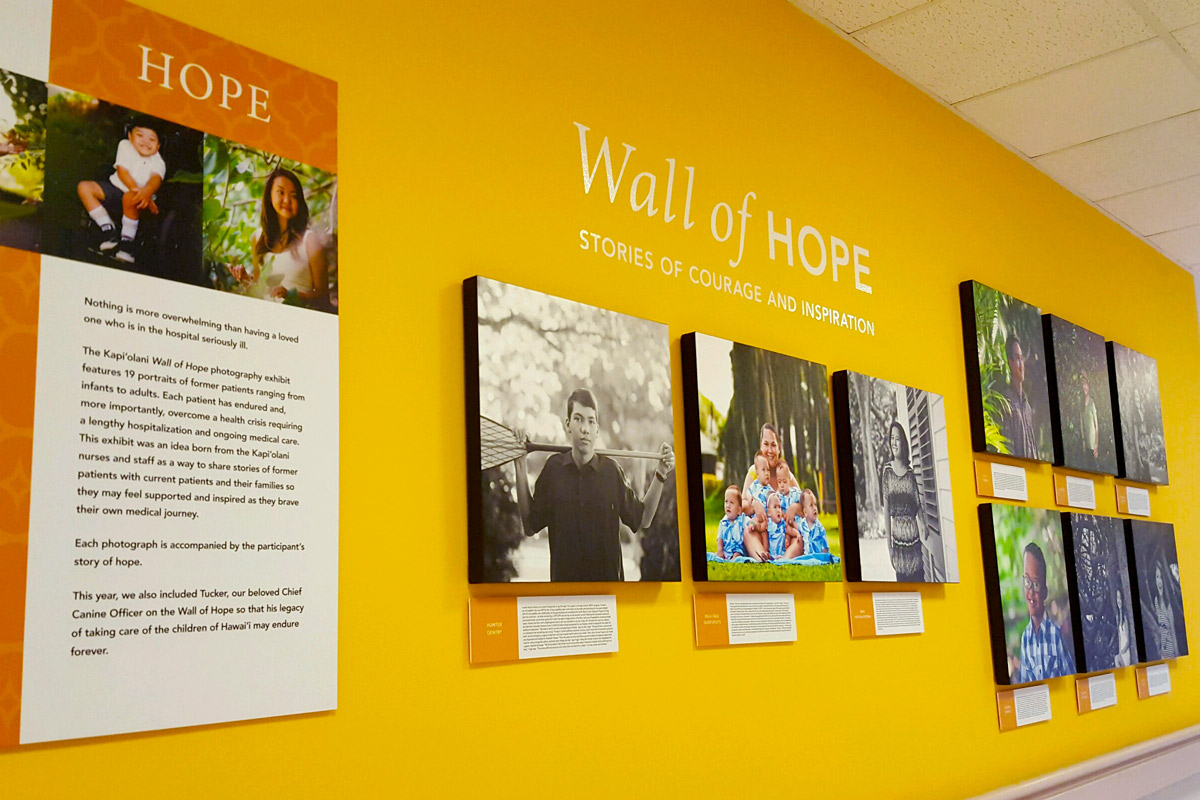 Kapiolani's Wall of Hope displays images and stories of former patients in the hopes to support and inspire current patients and their families as they brave their own medical journey.
Hunter Gentry
Wall of Hope: Stories of Courage & Inspiration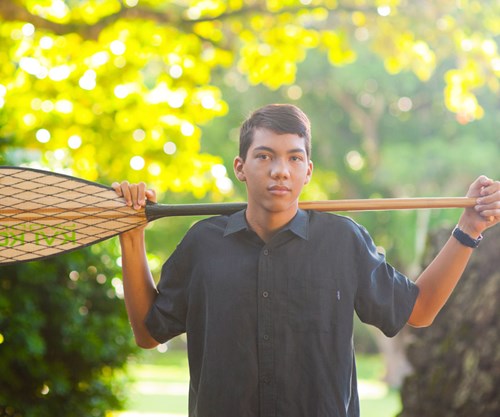 Hunter Kainalu Gentry is an active 16-year-old, to say the least.
A captain in his high school's JROTC program, Hunter is an avid paddler who was MVP for the JV boys paddling team and made it to the state championship for two years straight with his club paddle crew. Additionally, he has participated and completed the North Shore Junior Lifeguard Program for the past two summers – all while maintaining a 3.875 GPA and serving on the student council!
Reading this impressive resume of accomplishments, you'd never guess that Hunter has spent a large portion of his life in and out of hospitals for numerous health issues.
Hunter was born with a diaphragmatic hernia and was operated on at only 2 days old. He spent the next two weeks in the Kapiolani Medical Center for Women & Children Neonatal Intensive Care Unit (NICU) before being transported to Los Angeles, where he stayed for five weeks for additional treatments.
"We were in shock; we were not expecting his illness," says his dad, Hugh. "He was full term, and we had no indications that something was wrong."
At age 2, Hunter suffered a stomach volvulus, which meant that his stomach turned on itself. He had emergency surgery at Kapiolani and was hospitalized for about one month.
Then, when he was 9 years old, Hunter was diagnosed and treated for Kawasaki disease.
"Over the years, we have had follow-ups and multiple Emergency Department visits for various things like asthma, stomach pains, things like that," says Hugh, noting that Hunter recently was hospitalized for a gastro intestinal blockage.
"We firmly believe that Hunter would not be alive today if Kapiolani hospital and its staff were not here," Hugh says. "The entire staff and everyone who works there are there for a reason – to help women and children."
Published on: December 19, 2016