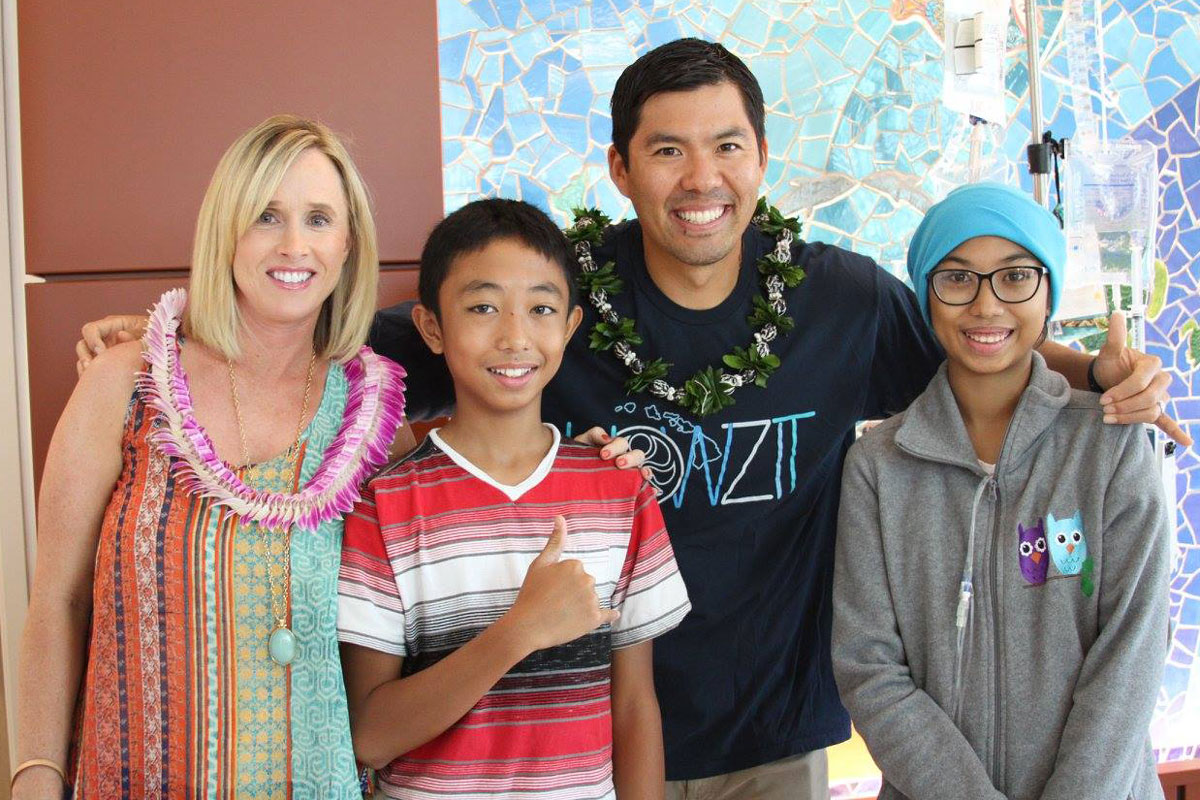 Renee and Kurt Suzuki are dedicated to supporting Kapiolani Medical Center in each child's fight against cancer.
How One All-Star Couple Gives Back to Keiki at Kapiolani Medical Center
Kurt and Renee Suzuki
Kurt and Renee Suzuki are dedicated supporters of Kapiolani Medical Center for Women & Children.
Together, the all-star couple run The Kurt Suzuki Family Foundation, a nonprofit agency dedicated to supporting the scientific research of chronic illnesses and encouraging healthy lifestyle choices in the hopes of improving the lives of others within the community. 
Its signature event, A Taste of Hawaii, is held every year on Maui, where Kurt is originally from.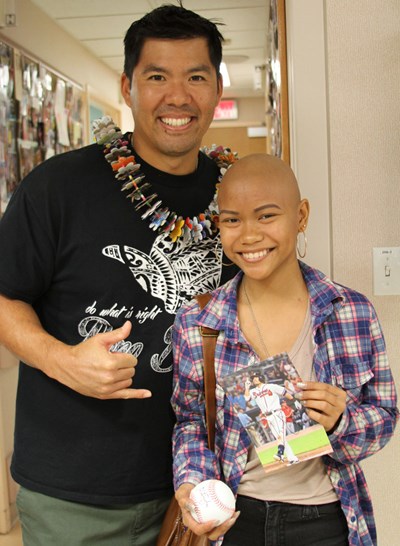 Hosted by the MLB All-Star in partnership with Hawaii celebrity chef Alan Wong, the fundraising gala is an evening of world-class dining and entertainment.
During the highly anticipated event, Wong and four other celebrity chefs host their own gourmet food stations, each paired with a Major League Baseball player or professional athlete.
In addition to raising spirits, the night also raises money and awareness for pediatric cancer treatment at Kapiolani, among other health conditions.
"With three small children of our own, and after watching our many friends' children battle pediatric cancer, Renee and I are extremely passionate about assisting Kapiolani Medical Center in each child's fight against cancer," says the Atlanta Braves catcher.
When they come back to visit Hawaii, the Suzukis always make time to meet with hospitalized keiki.
Kurt goes room to room to deliver autographed souvenirs and inspire the kids to stay strong.
They also donated to the pediatric oncology program a bell that keiki can ring upon completing their last course of cancer treatment.
"We have become good friends with many staff members as well as the patients. We love what Kapiolani Medical Center is doing and we will continue to support them," Kurt says.
To learn more about ways to support Kapiolani through the Kapiolani Health Foundation or how to make a donation, visit Give2Kapiolani.org.
Published on: July 11, 2018