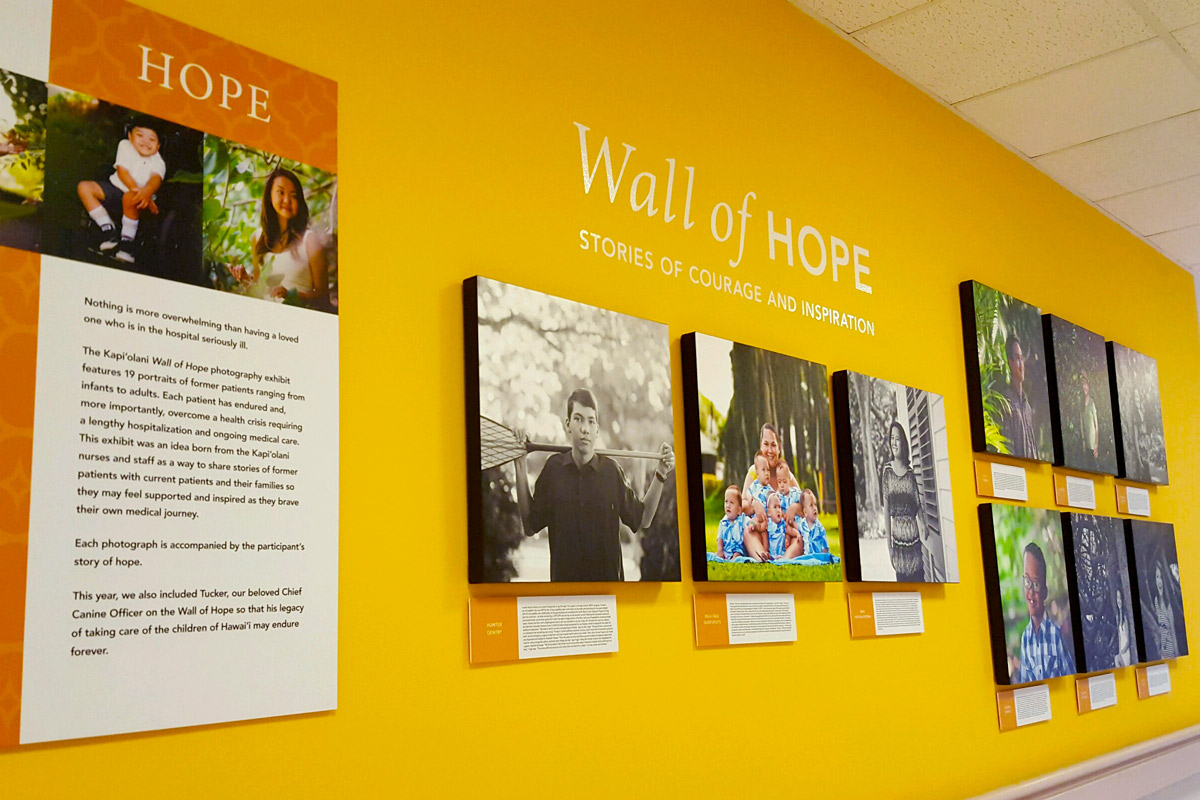 Kapiolani's Wall of Hope displays images and stories of former patients in the hopes to support and inspire current patients and their families as they brave their own medical journey.
Gwen Mau
Wall of Hope: Stories of Courage & Inspiration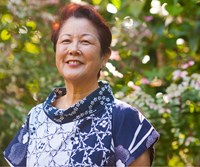 It's not often you hear a medical diagnosis compared to a fairy tale, but that's just how Gwen Mau describes how she discovered she had stage 3B ovarian cancer.
"Several visits to my gynecologist and my internist, plus several evaluations from ultrasound, colonoscopy and a barium drink scar – all this because of twitches I had when I slept on my tummy, like the Princess and the Pea!" Gwen says.
Gwen received her first cancer diagnosis at the age of 54 at the Kapiolani Medical Center Women's Ambulatory Cancer Center. She would later have a second bout with cancer, which required she receive two full rounds of chemotherapy as well as two surgeries to remove both ovaries, a tumor and part of her colon.
"I was worried, but I wanted to quickly start with the cure, whatever it was," Gwen recalls. "I kept telling myself that this was not the end, and though I began to realize how serious it was, I was going to give it my best fight. I figured that I would take it one day at a time, one cancer at a time."
Today, at the age of 65, Gwen proudly says that she isn't only a healthy person, "I am thankful soul. I enjoy traveling and volunteering in education – something I love. It doesn't take much to appreciate being alive, enjoying family and friends."
Published on: January 4, 2017