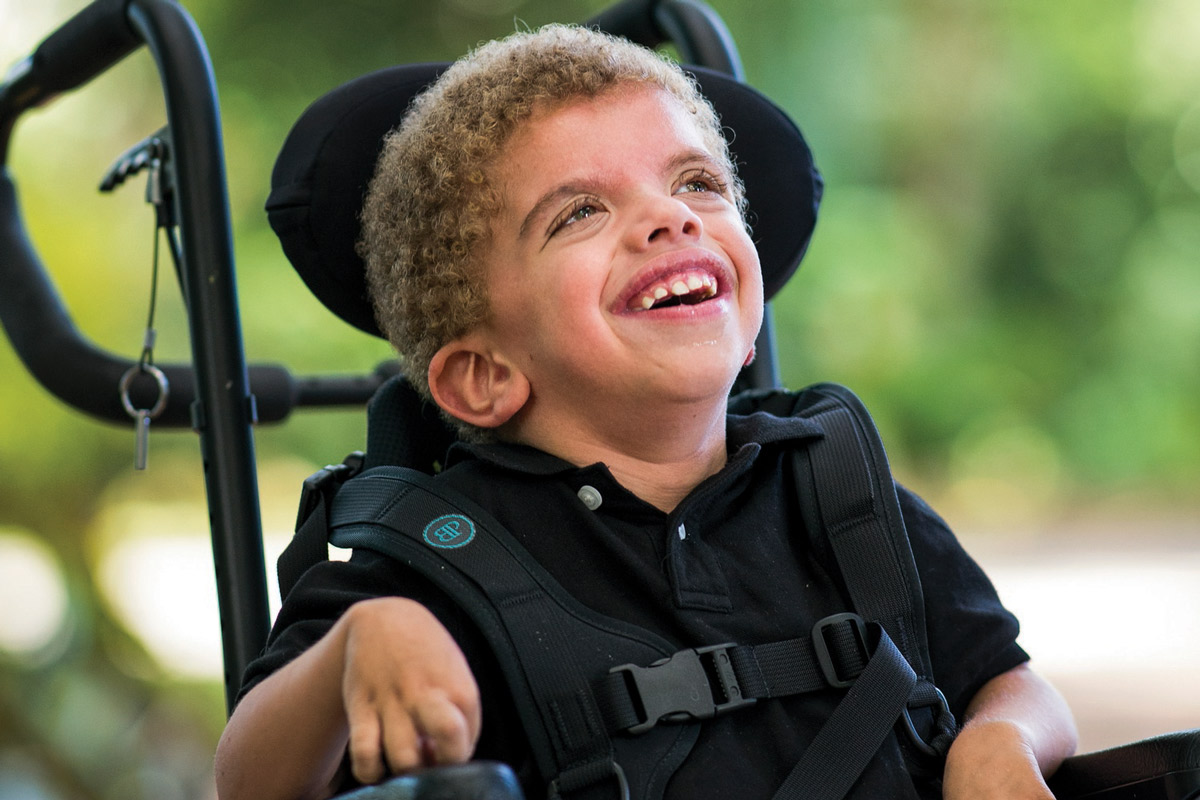 Grady Rodgers
Wall of Hope: Stories of Courage & Inspiration
Grady Rodgers was diagnosed with Costello syndrome and cerebral palsy when he was just 10 weeks old.
"While there was relief to have a firm diagnosis, there was a great deal of fear of the unknown and concern for Grady's future," says his mom, Erin.
Learning of Grady's condition was just the first step of a lifelong journey.
Every child deserves as much love as possible while they are here with us."
Costello syndrome is a rare genetic disorder that affects many parts of the body. Common issues can include poor muscle tone, unusually flexible joints and delayed development.
Complications also can occur in the heart and lead to tumors, heart defects and hypertrophic cardiomyopathy.
There is no current cure. However, treatment can relieve certain symptoms and support difficulties.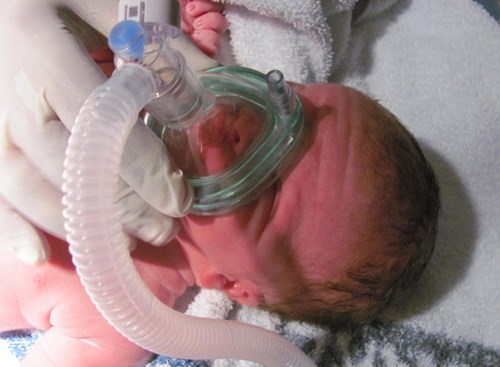 When his family moved to Hawaii in 2018, they knew they would need a team of specialists who could address Grady's specific symptoms and issues, but also coordinate when necessary in order to provide their son the best care.
They found that at Kapiolani Medical Center for Women & Children.
"From the very first appointment, the people at Kapiolani have felt like a new family," Erin says. "While receiving the very best medical care, we have found the utmost support for our family as well as networking in the community."
Grady, now 8, is thriving in his new environment, and has connected with his team of doctors, nurses and care providers, who Erin says always go above and beyond to make every patient feel special.
"We have been blessed by the aloha spirit that we have found within the local community," Erin says. "Dr. Tamara Zagustin immediately saw Grady as a whole person, not merely a diagnosis. She has taken the time to get to know us and answer every question, every time.
From the very first appointment, the people at Kapiolani have felt like a new family."
"Dr. Jeremy King's low-key and approachable manner have made what could be a stressful situation very manageable
"And Nurse Practitioner Pam Almida has an amazing ability to connect patients with resources, help navigate treatment of a complex diagnosis, and make sure Grady is well taken care of," she expresses.
"The days can be hard but the rewards are great," Erin says. "Every child deserves as much love as possible while they are here with us. Remember, there are so many sources of good support from other people. Don't be afraid to reach out and ask for help!"
Published on: October 21, 2019