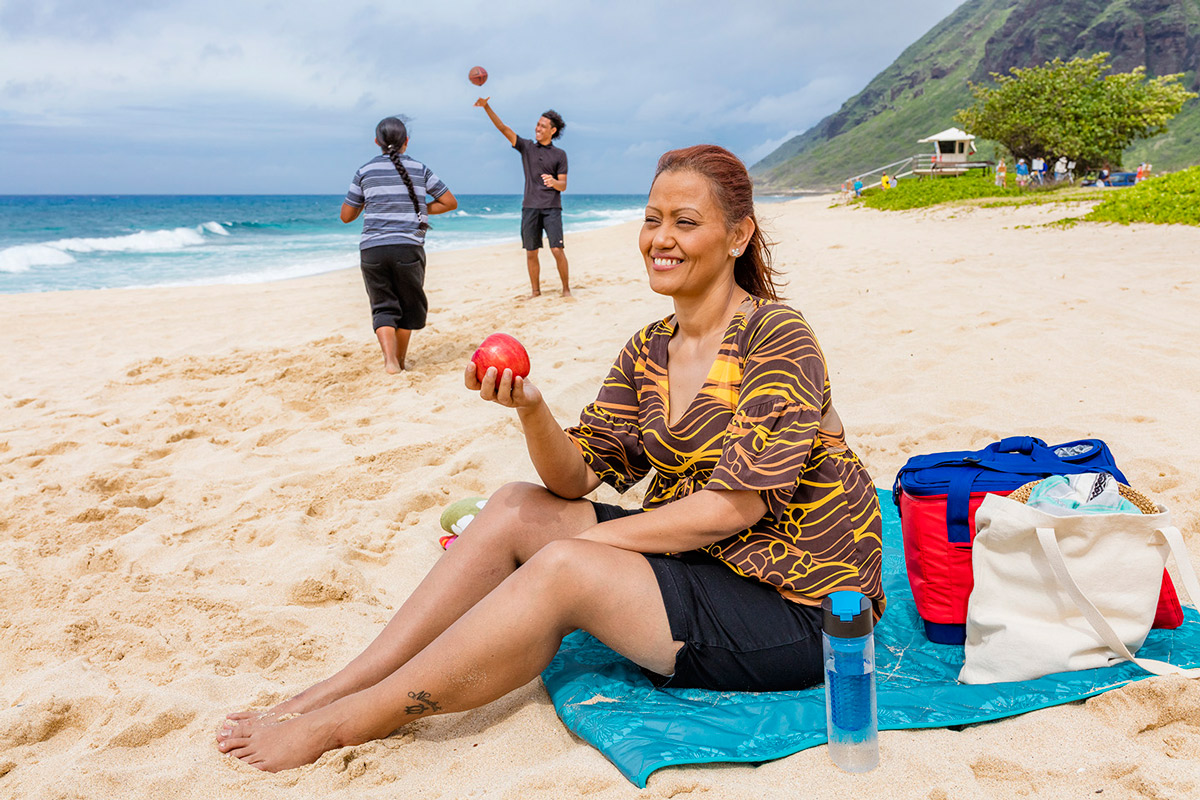 Francine is setting a positive example for her sons by choosing healthy foods and staying active.
Francine Paaluhi
Francine Paaluhi struggled with weight for a large portion of her life.
"I have tried a lot of diet plans, fads, etc. Some have worked, but after a while, I didn't maintain, so the weight came back on me," the 44-year-old says.
This yo-yo dieting led to morbid obesity, diabetes and a thyroid condition – all of which the Nanakuli native says are a reflection of the unhealthy habits she grew up with.
"My family has a history with weight issues, diabetes, renal failure and heart complications. Our family background, lifestyle and cultural eating habits have contributed to my unhealthy living and being," Paaluhi says.
A mother to three boys, Paaluhi decided to undergo Roux-en Y gastric bypass surgery in 2013 in order to see her sons grow up.
Here, she shares how she is raising a healthier family thanks to the knowledge she's gained since joining the Hawaii Pacific Health 360° Weight Management Center.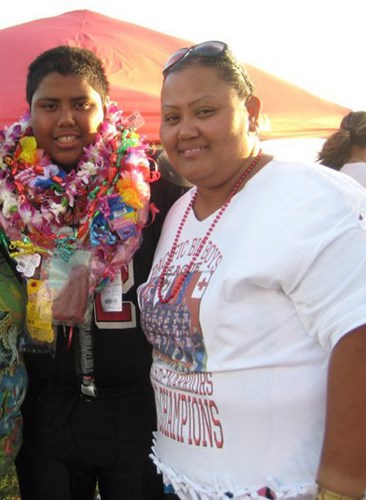 Date joined the Hawaii Pacific Health 360° Weight Management Center at Pali Momi Medical Center: May 2013

Health conditions prior to joining the program: Diabetes (on the medications Metformin and Kombiglyze); thyroid condition; morbidly obese.

What was your lifestyle like prior to joining the program?
I was active as far as being an involved mom in my three sons' activities for sports, school and extra-curricular activities. But of course, I was not living a healthy lifestyle at all, as far as exercising, eating healthy and being active in my daily lifestyle.

How has your life changed since joining the program?
Oh, my life has turned a full 360 degrees indeed! Since my bariatric surgery in May 2013, my health and my life have been renewed. I have been off of my diabetes medication since then. I have a renewed lifestyle that includes healthier choices of food portions and selections. I incorporate some type of an exercise regimen into my daily life, such as walking, jogging, Zumba, hiking and just moving around. I enjoy being active in everything that I do.
I cherish every little milestone of achievement along this journey, for I know that this is a lifetime commitment. All the things that I could not do in the past, I am so graciously fortunate to be able to do so. Some of the great accomplishments that I enjoy are:
Being able to tie my shoes without having the feeling of breathing too hard from bending over.
Bending over to pick up things with no help.
Being able to walk without becoming so tired in my legs and breathing.
Being able to enjoy outside activities with my three sons and to share their passion of sports and outdoor activities (that used to exhaust me).
Life is so much richer.

What healthy changes have you made to your life?
I actually love all the healthy options that are part of my daily food menu. I can't believe how great a salad actually is. I mean, I used to eat a small portion of salad with my meals, but now it's actually my entrée. A bowl of fruits for dessert is yummy. A balanced breakfast such as oatmeal, half a toast, cereal, some kind of fruit or a protein shake are a few options I choose. Other healthier choices I choose are fish, some meat, quinoa, and fruits and vegetables.
My favorite exercise is walking/jogging. I didn't realize how much fun it is! Our cool air, beautiful scenery and wonderful people make it even better.

What would you tell someone who is considering joining the program?
Well, as I have been sharing my new life with anyone who has ever asked me, I encourage them to be educated on the weight-management program. Access themselves according to their lifestyle; incorporate a plan for themselves; and follow through with whatever their decision is to live a healthy lifestyle.
Bariatric surgery may not be the right solution for every overweight person. A healthier lifestyle catered to an individual is what's most important, and I know the Hawaii Pacific Health 360° Weight Management Program is a starting tool.
I just hope that my story and example can truly help another person out there to live a healthier lifestyle and to be HAPPY.
Published on: April 11, 2017