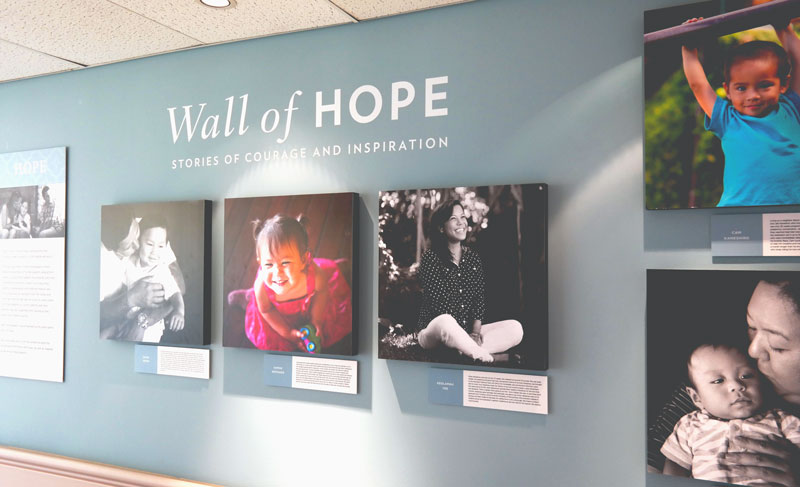 Kapiolani's Wall of Hope displays images and stories of former patients in the hopes to support and inspire current patients and their families as they brave their own medical journey.
Florecita Kobayashi
Wall of Hope: Stories of Courage & Inspiration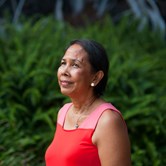 In 2004, Florecita was diagnosed with stage IV breast cancer. Her treatment began with the insertion of a port and catheter for chemotherapy.
Several days later, she was stricken by chills, vomiting, unsteadiness and difficulty breathing. Florecita's first chemo treatment had dangerously lowered her white blood cell count, and her condition was worsened by an infection. With only 2 percent of the white blood cells she needed, Florecita slipped into a coma.
When she awoke, she faced a mountain of cancer-related paperwork and the crushing news that she only had two years to live.
Florecita, however, had no intention of giving up.
She persevered through the years and fought on when the cancer spread to her brain in 2007. She fought through multiple brain surgeries as well as gamma knife surgery in 2008. She's still fighting today, more than 10 years later.
Florecita still goes to Kapiolani for maintenance and feels blessed by her team of doctors and nurses. She finds support from her family and friends, and walks up to 6 miles each day.
Published on: April 29, 2016