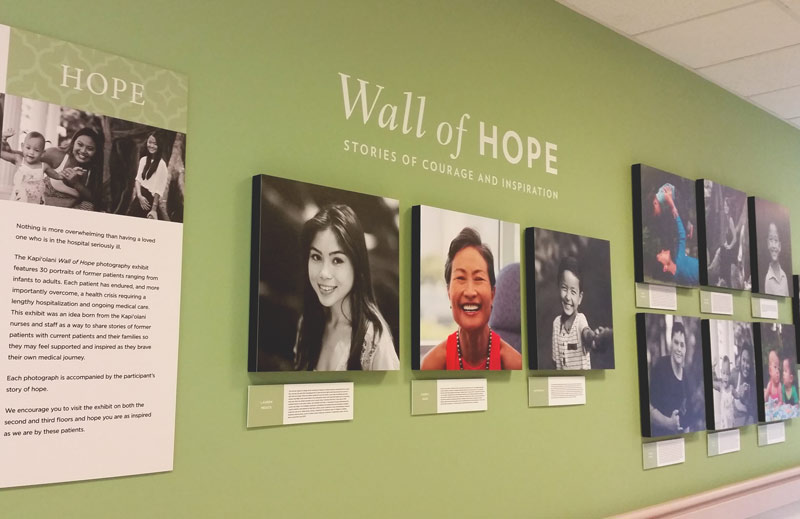 Kapiolani's Wall of Hope displays images and stories of former patients in the hopes to support and inspire current patients and their families as they brave their own medical journey.
Ella & Kenzie Kamakani
Wall of Hope: Stories of Courage & Inspiration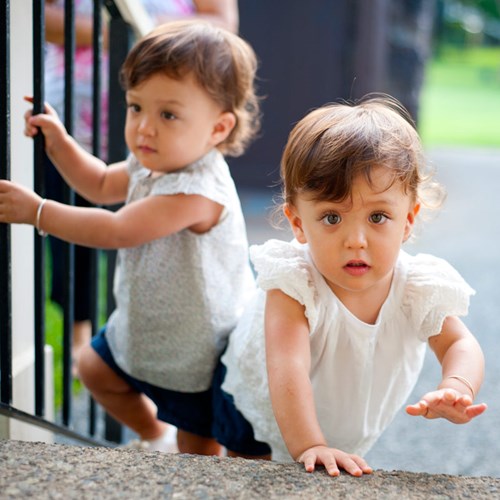 When Sarah was 26 weeks pregnant with twins Ella and Kenzie, her embryonic fluid started leaking.
She was admitted to Kapiolani on Sunday morning and was given medication to stop her labor, but by Tuesday morning, Ella and Kenzie were ready to make their arrivals.
Ella was born weighing 1 pound 15 ounces, while sister Kenzie was a little bigger at 2 pounds 2 ounces.
Due to their size, the girls had to be on a breathing machine and feeding tubes in the Neonatal Intensive Care Unit (NICU) for six weeks. They both required blood transfusions and spent a total of three months in the hospital.
"At first, they had to sleep apart because they were attached to so many machines, but when they got to co-bed they did really well," says Sarah.
Ella and Kenzie also each had a hole in their heart that closed up on its own over time.
"The nurses at Kapiolani were amazing. I still talk to the nurses who took care of them and am truly thankful, especially to nurse Jackie who I spent time with and was so supportive emotionally," Sarah says.
Ella and Kenzie are now nearly 2 years old and love the water. They also love to eat fish, poi and tofu.
Published on: April 28, 2016