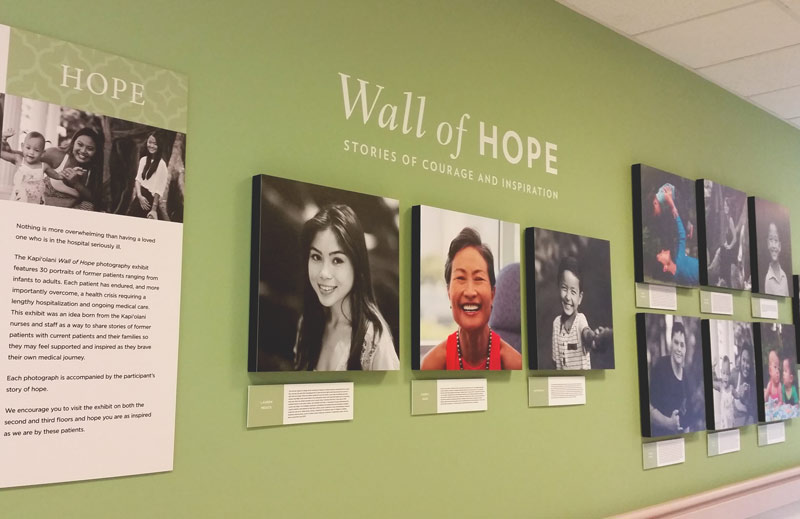 Kapiolani's Wall of Hope displays images and stories of former patients in the hopes to support and inspire current patients and their families as they brave their own medical journey.
Cyrus Maunakea
Wall of Hope: Stories of Courage & Inspiration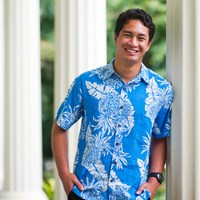 Cyrus was born with persistent pulmonary hypertension (PPHN), a life-threatening respiratory problem in which a newborn's blood circulation flows away from the lungs, decreasing the body's supply of oxygen.
Because of his condition, Cyrus had to spend the first 40 days of his life in the Neonatal Intensive Care Unit (NICU) of Kapiolani Medical Center for Women & Children.
"We almost lost him several times," says Dad, Trevor. "It was really touch and go, and we didn't know if he was going to come out of it."
But then, Cyrus's physician proposed a new type of procedure. At the time, nitric oxide had never been used on a NICU patient at Kapiolani, but Cyrus became the first to receive the life-saving treatment.
Today, Cyrus is a healthy 18-year-old who enjoys basketball and volleyball. He is attending the University of Portland, where he is majoring in international business.
Published on: May 23, 2016