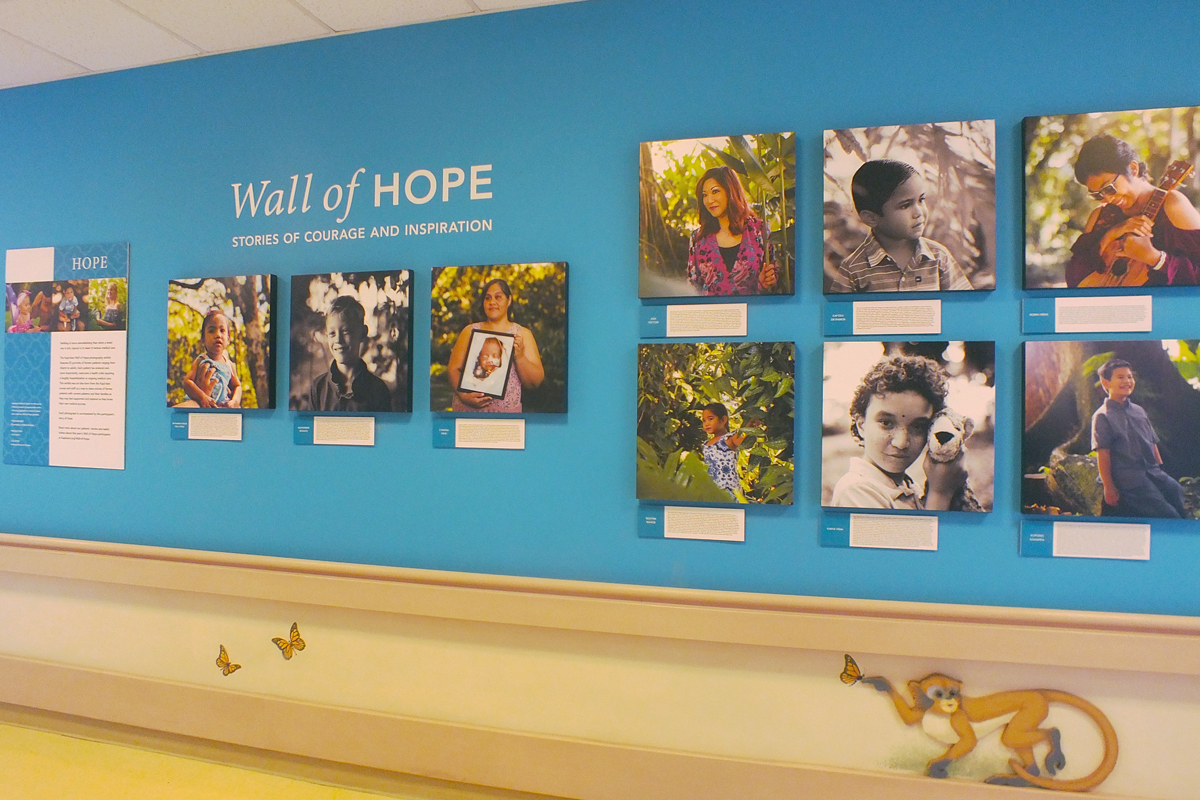 Kapiolani's Wall of Hope displays images and stories of former patients in the hopes to support and inspire current patients and their families as they brave their own medical journey.
Cynthia Cruz
Wall of Hope: Stories of Courage & Inspiration
"Life throws challenges, and every challenge comes with rainbows and lights to conquer it." – Amit Ray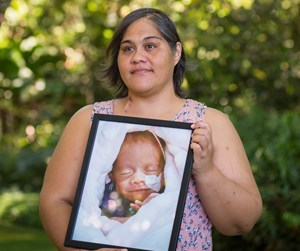 At age 39, Cynthia Cruz learned she was pregnant. 
With many medical issues, including diabetes, high blood pressure and end-stage renal failure, Cynthia knew the risks associated with her pregnancy, but was excited for the arrival of her baby girl. 
However, at 23 weeks, her water broke.
"I was terrified of losing my daughter," says Cynthia.
Cynthia was admitted to the Kapiolani Family Birth Center, where she would be monitored for the next three months to ensure both she and her daughter remained healthy through the remainder of her pregnancy.
During this time, Cynthia also began dialysis treatments six days a week. 
"The many doctors and nurses were relentless in making sure that baby and I were safe, that I was comfortable," Cynthia says. "They were encouraging but made sure we understood what outcomes were possible. Every day my daughter stayed in was a milestone." 
On July 18, 2017, at 31 weeks pregnant, an ultrasound showed that Cynthia's baby was just over 1 pound. 
The next day, on July 19, baby Eliana was born through cesarean weighing 1 pound 9 ounces. 
"She is beautiful, strong, healthy and has a feisty attitude," Mom reports. 
Though not completely out of the woods, Eliana and Cynthia are both doing very well. 
Cynthia continues her dialysis treatments three days a week while Eliana remains in the NICU, where she is growing and putting on weight so that she can eventually go home. 
"After every dark night comes the birth of a new day. My family and I are forever grateful to all the doctors, nurses, and all other staff members at Kapiolani who helped us through a very difficult and scary time," Cynthia says.
Published on: October 30, 2017