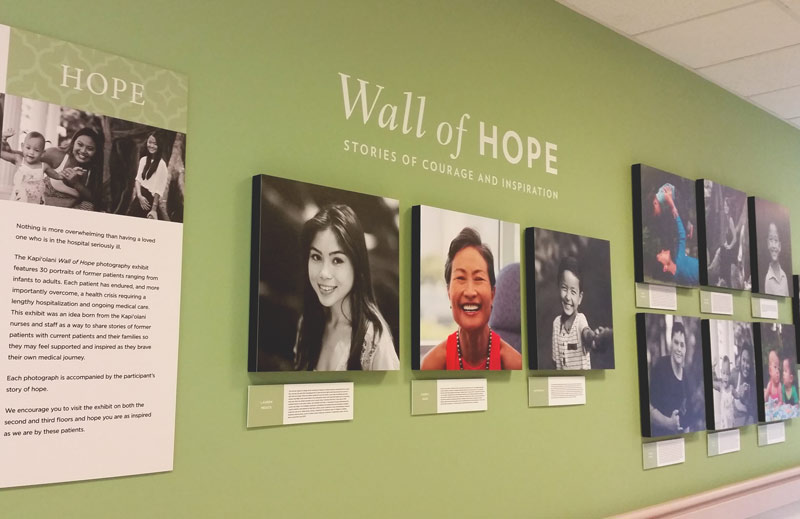 Kapiolani's Wall of Hope displays images and stories of former patients in the hopes to support and inspire current patients and their families as they brave their own medical journey.
Cheryl Suda
Wall of Hope: Stories of Courage & Inspiration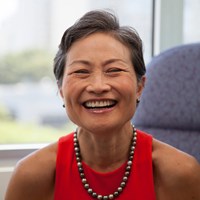 Cheryl is one of those "wonder women" who seem to be able to do it all.
This energetic lady enjoys running marathons, gardening, Hawaiian quilting and hiking ... So it's no surprise that even after being diagnosed with stage 2 ovarian cancer in January 2014, Cheryl didn't slow down.
Throughout her chemotherapy treatments, Cheryl remained optimistic and stayed active with her marathon running, going camping and caring for her mother.
Her nurses at Kapiolani say that her positivity and glowing smile were contagious and served as an inspiration for other patients going through similar situations.
Cheryl completed her last chemo treatment on July 31, 2014, but still sees her physician, Dr. Michael Carney, to make sure the cancer is in remission.
Published on: April 29, 2016