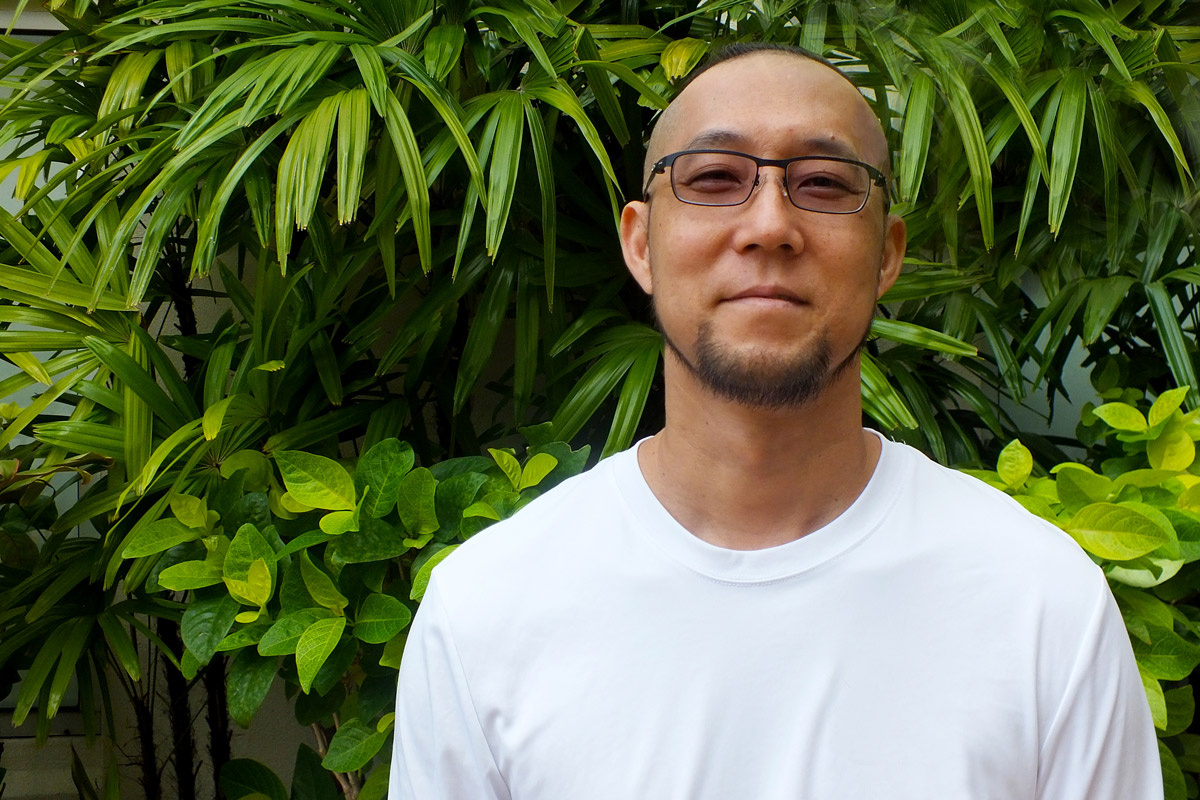 Casey Sherman
In early 2015, Casey Sherman noticed something very strange – the 37-year-old began developing bruises over his body almost immediately after a minor bump or scrape. 
"One night I mentioned it to my wife. She pinched me and you could see this bruise start to form instantly," the Maui resident remembers. 
A few mornings later, Casey woke up to unusual soreness all over his body. However, he brushed the feeling off, chalking the pain up to your average post-workout muscle fatigue. 
Casey, who works as a cook at the Four Seasons Resort Maui at Wailea, went about his day as best he could, but felt horrible. 
"I felt like I was going to die," he says. 
When he arrived back home that night, Casey was exhausted. He could barely stand, let alone eat, so his wife, Shelly, drove him to Maui Memorial Medical Center, where he had a blood test performed. 
The results that came back shocked the couple – Casey had cancer. 
"My initial reaction was, what am I going to do next," Shelly recalls. 
"It was crazy," Casey says. "My platelet count was at 12,000. Normally, it should be at 150,000, minimum." 
Casey was diagnosed with adult acute lymphoblastic leukemia (ALL), a form of cancer that affects the blood and bone marrow, and reduces the body's ability to fight off infection. If not treated, ALL can spread to the central nervous system. 
Before the reality of the diagnosis could set in, Casey and Shelly were put into contact with Dr. Ian Okazaki, chief of the Medical Oncology Department at Straub Medical Center. 
"Dr. Okazaki flies to Maui twice a week, so has a relationship with Maui Memorial," Shelly explains.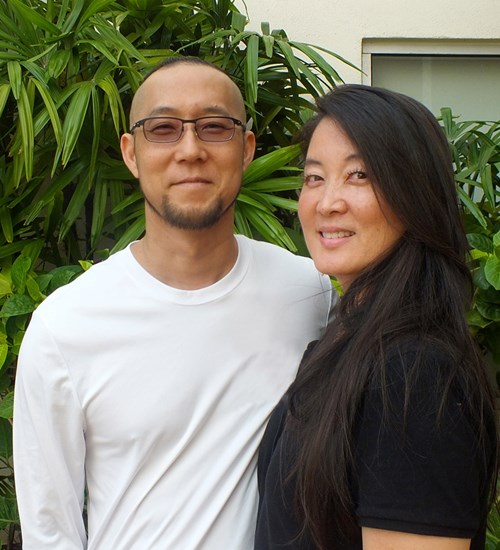 A few days later, the Shermans were on a plane ride to O'ahu, where they would spend the next eight months living on the sixth floor at Straub on King Street. 
"It was interesting to live in the hospital ward," Casey says. "The doctors, nurses and assistants all turned into family." 
"There was a really good relationship between the doctors and hospital staff – everyone is always striving to help you and makes things comfortable," agrees Shelly, who slept in a fold-out chair next to Casey every night. 
Casey's ALL required he undergo a bone marrow transplant; however, the odds of finding a match did not look good. 
"We were told it would be difficult to find a donor because Casey is adopted, he doesn't have any family history or medical records, he has no siblings and he's of Korean descent, which is harder to find a matched donor," Shelly explains. 
As fate would have it, the organization Be The Match found Casey's one perfect match – a 28-year-old donor from the mainland. 
Though Casey received most of his cancer treatment at Straub, his bone marrow transplant was performed at the University of Washington Medical Center, a Network Member of the Seattle Cancer Care Alliance (SCCA). 
"We flew up to Seattle a month after his first chemo treatment and stayed at the University of Washington Hospital for pre-treatment, chemo and recovery after his bone marrow transplant," Shelly says. 
Casey had his bone marrow transplant in August 2015 and flew back to Oahu in March 2016. Upon their arrival, Casey immediately saw Okazaki and the rest of his cancer care team at Straub. 
"It was a good transition between Straub and SCCA," Casey says. 
"The follow-up between Straub and SCCA was seamless. There were no complications, and everything was so well-organized," Shelly adds. "The hospitals always talked and were well-coordinated. Even today, if we have questions, we can email back and forth. There is no lapse – just a phone call or email away, and they (SCCA) are really good about responding to concerns and record-keeping." 
Now in remission, Casey flies over to Straub once a month to continue ongoing treatment. He also will need to go to Seattle once a year for follow-up care and testing for the next five years. 
"(Having cancer) scares you – it shocks you – but I never had a 'why me' moment," says Casey. "Don't get me wrong, I was scared, but I had to face the fear and move on to beating this."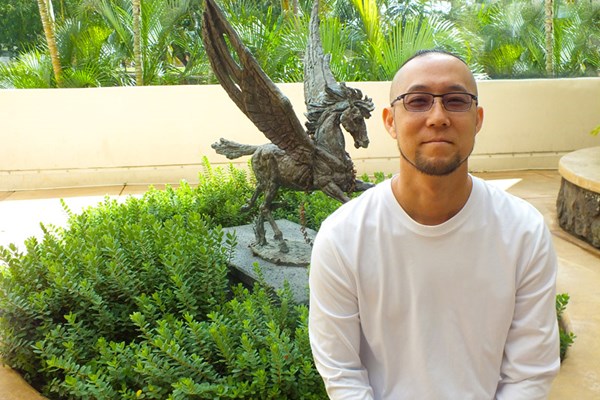 Casey admits he did have some "low moments," like when he developed pneumonia early in the treatment process. Luckily, Straub Pulmonologist Dr. Eric Crawley was on-hand to treat Casey's infection. 
"Dr. Crawley was great! We developed close relationships with our care team, and have lots of funny stories," Shelly says. 
"Because I work in the kitchen, we could always connect through food," shares Casey. 
"He likes making kim chee, and we just got into pickling, but he needs to work on his jelly-making," Shelly says with a laugh, adding that she likes her husband's homemade garlic fried rice, Korean chicken, fettuccine and lemon-rosemary arancini. 
Both Casey and Shelly agree that these close connections they developed with the doctors and nurses at Straub, SCCA and the University of Washington were a great source of comfort for them, especially when they were faced with the unknown. 
But, for Casey, the support and encouragement of his family and friends "helped tremendously during the toughest moments." 
"This journey has made me really appreciate my family and friends. Without my wife by my side, I would have been a wreck! She is my rock," Casey says. "Those little rays of sunshine – whether it be a text from a family member, a signed shirt with messages of support from your co-workers, a picture of a pet, or just the consistent presence of a loved one – will help you fight through the dark and unpleasant days. 
"To all my cancer warriors, keep your head up and be positive!" Casey adds. "You gotta fight, because cancer will not stop." 
Casey's bruising and body aches are common symptoms of ALL, which also include the following:
Weakness or feeling tired.
Fever or night sweats.
Petechiae (flat, pinpoint spots under the skin, caused by bleeding).
Shortness of breath.
Weight loss or loss of appetite.
Pain in the bones or stomach.
Pain or feeling of fullness below the ribs.
Painless lumps in the neck, underarm, stomach or groin.
Having many infections. 
Many of the early signs of ALL may resemble those of the flu or other common diseases, which is why it is important to consult with your primary care physician if you experience the above symptoms.
Published on: October 18, 2017