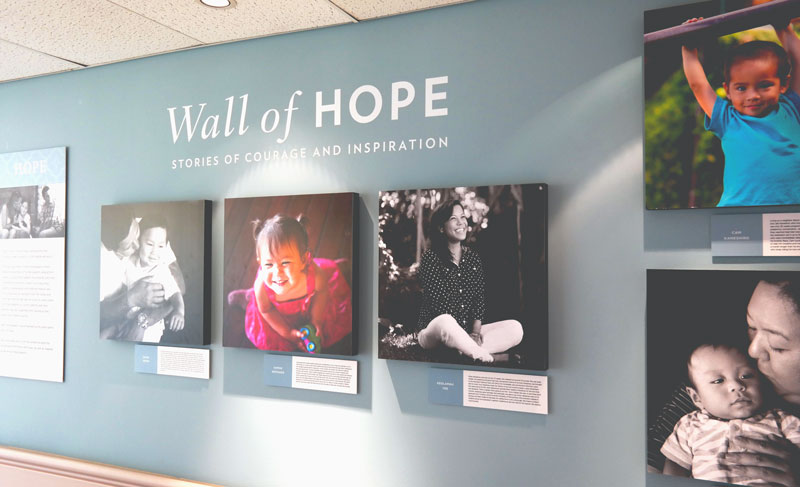 Kapiolani's Wall of Hope displays images and stories of former patients in the hopes to support and inspire current patients and their families as they brave their own medical journey.
Cam Kaneshiro
Wall of Hope: Stories of Courage & Inspiration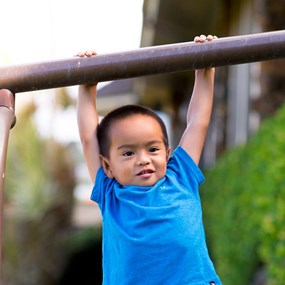 Living on a neighbor island sometimes means having to fly to Oahu for health care. For Sanoe and Jeb Kaneshiro, who live in Kahului, Maui, it meant having to fly to Kapiolani when Sanoe was only 32 weeks pregnant with their twin boys, Cam and Race.
As expectant parents with a pregnancy complication, Jeb and Sanoe felt a roller coaster of emotions. They were happy when they reached Kapiolani because they knew they would receive great care, but also nervous as the realization set in as to the reason behind their trip.
Sanoe delivered twins Cam and Race, who were immediately taken to the Neonatal Intensive Care Unit (NICU) after being born. Like his brother, Race, Cam could not breathe or eat independently. He had to be placed on machines to help him breathe and had a feeding tube. Cam also had an infection and stayed in the NICU a month longer than his brother.
He fought hard and is now a happy and healthy 3-year-old who loves riding his two-wheeler and playing with his brother. 
Published on: April 29, 2016