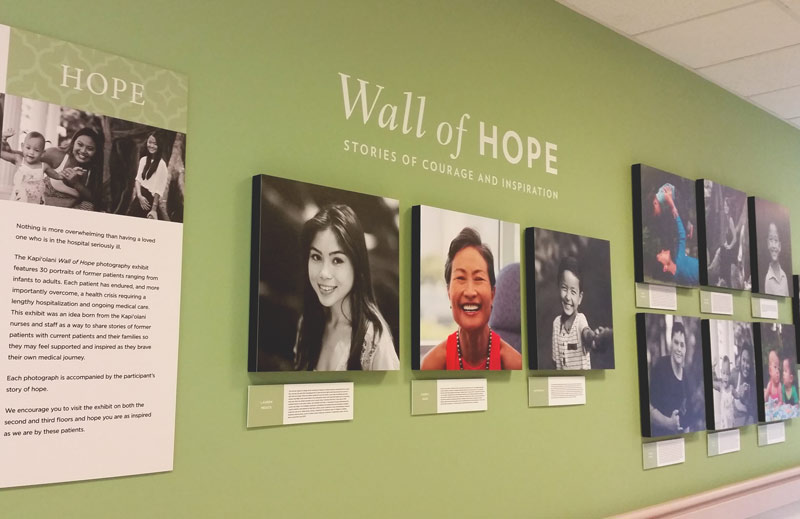 Kapiolani's Wall of Hope displays images and stories of former patients in the hopes to support and inspire current patients and their families as they brave their own medical journey.
Brooke McKinney
Wall of Hope: Stories of Courage & Inspiration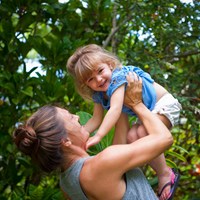 When Brooke was just a few days old, her mother, Jennifer, noticed something was wrong.
"She wasn't going shi-shi or feeding normally, and she was spitting up a lot," Jennifer remembers.
Brooke was also cold to the touch and had a long purple line that started at her leg and moved up her body.
A trip to Maui Memorial revealed that Brooke was suffering from hyperammonemia, a dangerous condition in which there is too much ammonia in the blood.
Brooke received a blood transfusion and hemodialysis (blood filtering to help filter out the ammonia) but she had suffered brain damage due to the excess ammonia in her system. 
After Brooke was transported from Maui to Kapiolani, she was treated in the Pediatric Intensive Care (PICU) and Carter Units. When Brooke was 5 months old she received her liver transplant at Stanford. 
"While at Kapiolani, we felt safe. We knew that our team of doctors, nurses and specialists were monitoring Brooke very closely to assure that nothing was overlooked. It was the hardest time of our lives, but it was a comfort to know we had a great team besides us," Jennifer says.
Today, Brooke is 3 years old and, though she does have a few hurdles left to overcome, she continues to surpass expectations. 
Published on: May 16, 2016