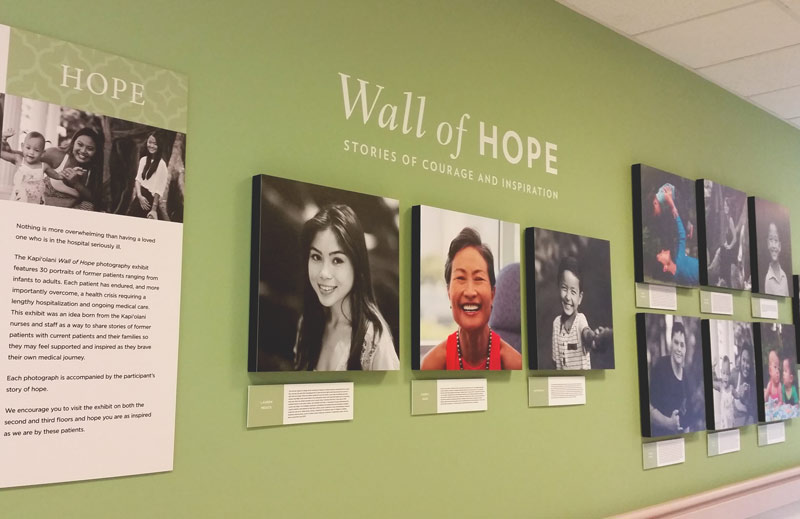 Kapiolani's Wall of Hope displays images and stories of former patients in the hopes to support and inspire current patients and their families as they brave their own medical journey.
Beth Loope
Wall of Hope: Stories of Courage & Inspiration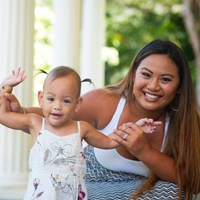 When Beth was 22 weeks along in her pregnancy, a routine obstetrician visit revealed that her embryotic fluid was leaking.
This can be very dangerous to both mom and baby, so Beth's doctor made the decision to call Kapiolani's Transport team to get Beth to the Oahu hospital immediately.
"We flew over on a Tuesday, I went into labor on Wednesday, and Maddyson was born on Friday," the Maui resident remembers.
"Maddyson just made the cutoff for 23 weeks at 9 a.m. Friday."
After Maddyson was born, she immediately went into the Neonatal Intensive Care Unit, where she would spend the first seven months of her life.
At the same time, Beth was moved to the Mother-Baby Care Unit for a few days to recover from the delivery and a ruptured placenta. Once recovered, Beth and her husband, Marshall, stayed on Oahu to be near their critically ill baby girl.
"We spent her first Halloween, Thanksgiving, Christmas and New Year's at Kapiolani," Beth remembers. "The hospital atmosphere and knowing I could be by my daughter's side each day made it easier.
"Our primary nurses were awesome and so supportive," Beth adds. "For what the situation was, we had a great experience."
Published on: April 29, 2016