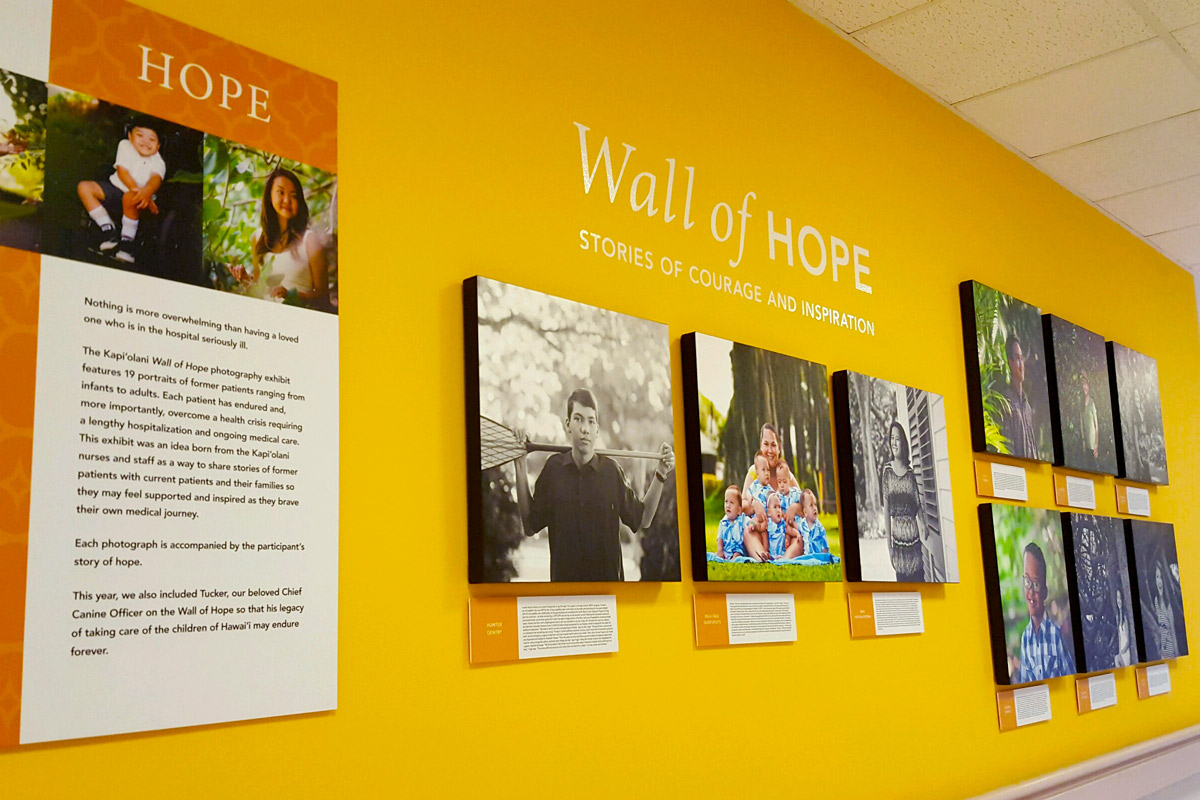 Kapiolani's Wall of Hope displays images and stories of former patients in the hopes to support and inspire current patients and their families as they brave their own medical journey.
Aziel Robinson
Wall of Hope: Stories of Courage & Inspiration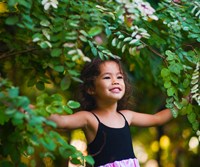 When Donna Robinson was 14 weeks pregnant, she received the news that her baby had gastroschisis.
"We were terrified and worried. We had no idea what gastroschisis was other than what the ultrasound doctor told us – that there was a hold in her abdominal cavity and her intestines were outside," Donna remembers.
Due to her baby's condition, Donna arranged to give birth at Kapiolani Medical Center for Women & Children.
Immediately after Aziel was born, the resuscitation team took the baby girl to the Neonatal Intensive Care Unit (NICU), where her intestines were pushed back into her abdominal cavity over the course of the next four days.
"At 5 days old she was taken back to surgery to close the hold in her abdomen," Donna says.
Aziel wasn't able to go home until she was 22 days old, but Donna says that the care her daughter and entire ohana received during that time was immeasurable.
"Aziel received great care from all the doctors, nurses and staff," Donna says. "All the staff at her delivery were amazing, and Dr. S. Johnson gave Aziel a wonderful 'piko' (bellybutton). We trusted the staff at Kapiolani Medical Center to give our daughter the best care while we gave her our love and support while she was in the NICU."
Today, Aziel is a happy, active 4-year-old who likes to ride her bike, play at the park and go to the beach.
Published on: January 12, 2017