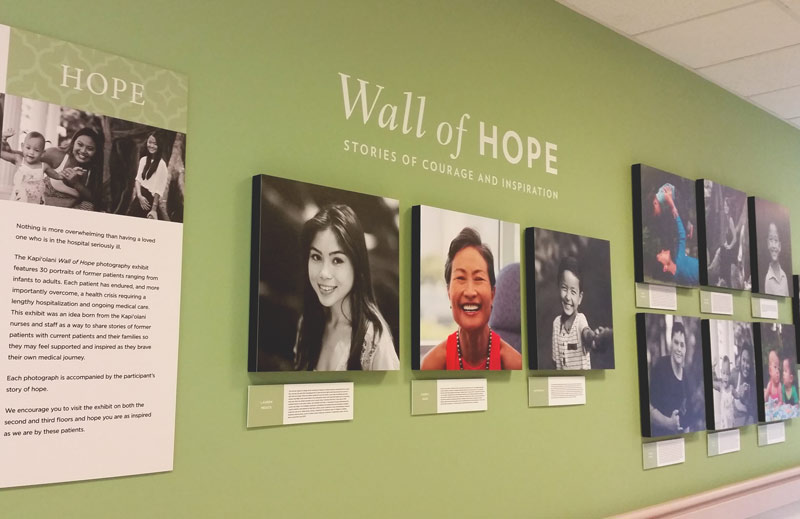 Kapiolani's Wall of Hope displays images and stories of former patients in the hopes to support and inspire current patients and their families as they brave their own medical journey.
Ava Chinn
Wall of Hope: Stories of Courage & Inspiration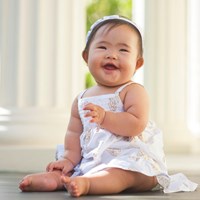 Everything was normal during the first trimester of Sheila's pregnancy. But when she went in for her second ultrasound, doctors discovered a "double bubble" in the baby's small intestines – one of the indicators for Down's syndrome.
Testing at 22 weeks confirmed the diagnosis.
Ava was born on New Year's Day 2015. Five days later, she had surgery to repair the "double bubble" and connect the small intestines to the bowels.
"She was in the NICU for 38 days to recover. Doctors called her 'the champ,'" Sheila says with a smile.
Today, Ava is a healthy 1-year-old who loves to eat all types of food (avocado, pear, squash and bananas are her favorites) and loves to be around the water, just like her Daddy. She also likes to go shopping and loves her Grammy, Grampy and great-grandma.
Published on: April 29, 2016