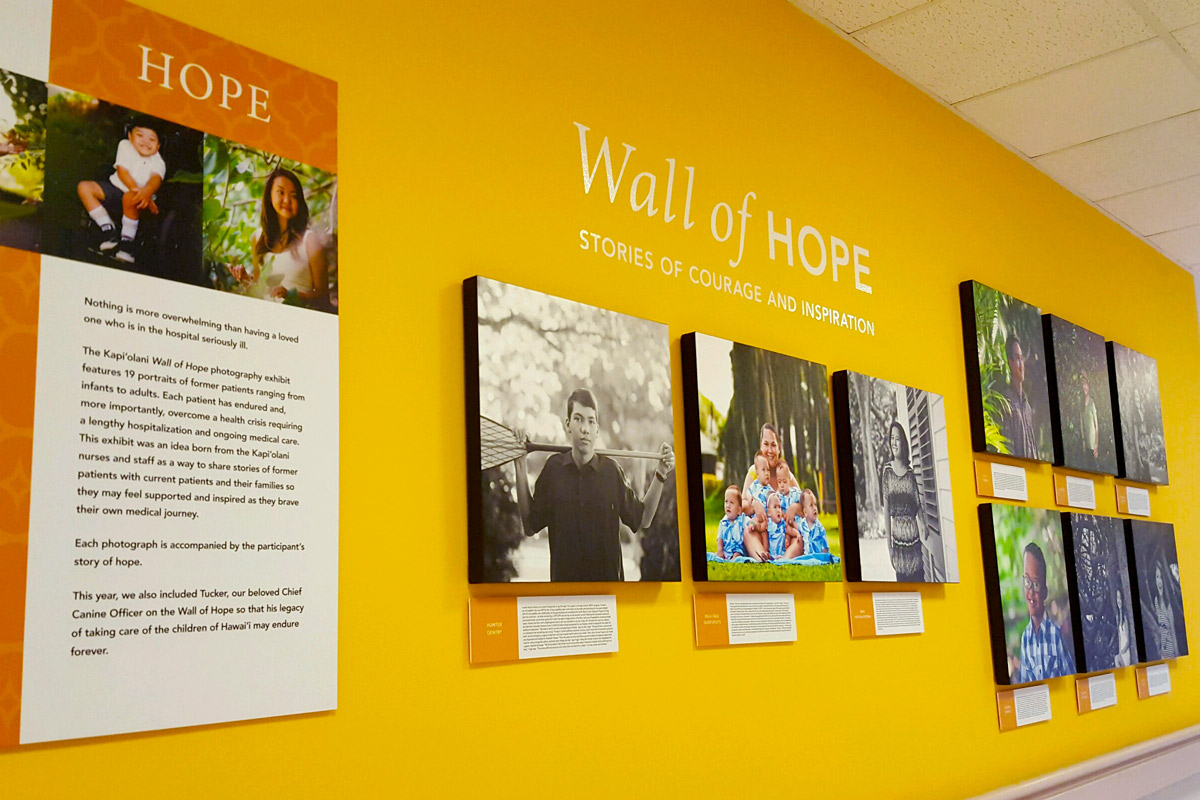 Kapiolani's Wall of Hope displays images and stories of former patients in the hopes to support and inspire current patients and their families as they brave their own medical journey.
Ashlyn Kai Melcher
Wall of Hope: Stories of Courage & Inspiration
Ashlyn Kai Melcher loves playing hockey. In fact, her solid participation in the AAU Inline Hockey Junior Olympics earned her a medal from the games.
What's even more impressive, though, is to learn that this hockey all-star was born with hydrops fetalis, a life-threatening condition that required her thoracic duct be clamped together and a shunt placed in her lungs.
"The day after Ashlyn's delivery we were airlifted from Maui to Kapiolani Medical Center," remembers Ashlyn's dad, Jeff. "We were scared and not sure what would happen to Ashlyn or her mother, Kristen."
Three additional surgeries were to follow, which meant that Ashlyn Kai would spend the first 99 days of her life in the Kapiolani Neonatal Intensive Care Unit.
"The doctors and nurses became our family – our friends. We leaned on them, they supported us, we trusted them. They treated our daughter like their own," Jeff says.
Today, Ashlyn Kai is "10 going on 20," says her mother. She loves playing music and writing songs, playing hockey and spending time at the beach surfing with friends.
"We are blessed with the gift we were given," says Jeff, who tells other patients faced with a similar situation to: "Ask the questions that need to be asked. Laugh, have faith and lean on each other."
Published on: December 22, 2016