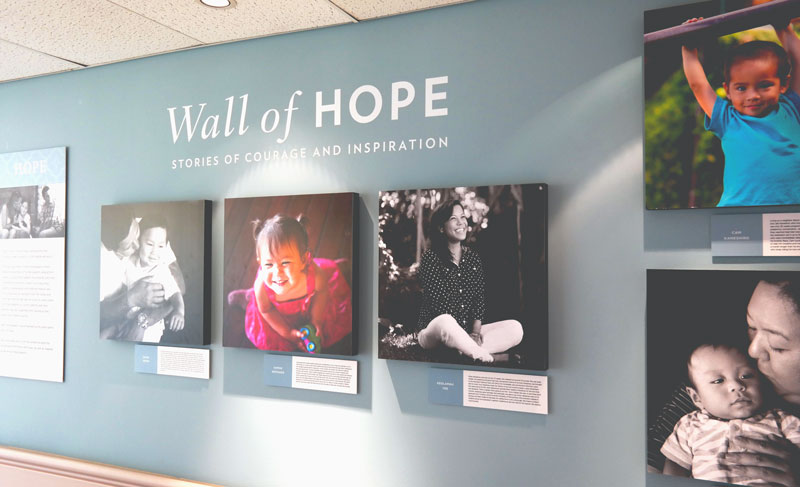 Kapiolani's Wall of Hope displays images and stories of former patients in the hopes to support and inspire current patients and their families as they brave their own medical journey.
Anya Maga
Wall of Hope: Stories of Courage & Inspiration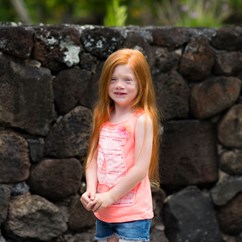 At her 20-week ultrasound appointment, Michelle Maga felt fortunate to have the ultrasound technician helping her identify the markers of a cleft lip. After an amniocentesis test, it was confirmed — her daughter, Anya, had a slight chromosome disorder.
Immediately the family sprang into action and began preparing for Anya's upcoming birth and the impending craniofacial surgery. They sought professional medical guidance and genetic counseling, and researched the Craniofacial Clinic at Kapiolani, a place where various specialists like plastic surgeons, audiologist and speech therapists meet with families.
Once born, Anya did well with feeding, surgeries and recovery of her cleft lip. The Craniofacial Clinic also referred the Magas to the Lifetime of Smiles Support Group, which has been a wonderful resource for the whole family.
Today, Anya is in kindergarten and loves singing, dancing, playing school and swimming. She is the Maga family's aloha ambassador, with a contagious smile that she constantly wears. 
Published on: April 29, 2016