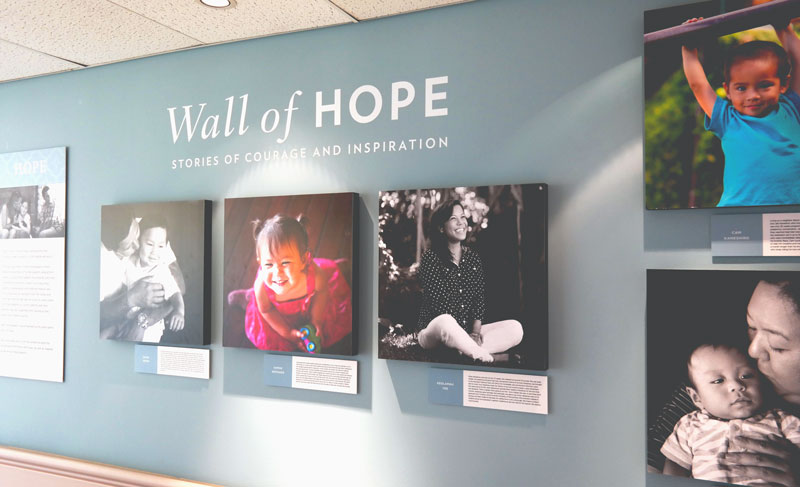 Kapiolani's Wall of Hope displays images and stories of former patients in the hopes to support and inspire current patients and their families as they brave their own medical journey.
Alexis Perez
Wall of Hope: Stories of Courage & Inspiration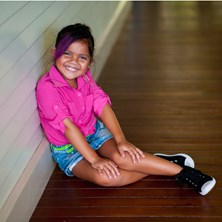 In September of 2009, at age 2, Alexis was diagnosed with medulloblastoma (brain cancer).
She began treatment at Kapiolani in November, receiving six months of high-dose chemotherapy and completing three autologous bone marrow transplants (she was her own bone marrow donor).
In 2012, Alexis relapsed and began the battle once again, fighting the cancer with two weeks of radiation and follow-up visits every three months with a Kapiolani oncologist.
Although Alexis was very young, she remembers bits and pieces of when she was a patient at Kapiolani receiving treatments, therapies and surgery.
Alexis is now 7 years old and attends August Ahrens Elementary. She loves surfing, karate and being a big sister to her 10-month-old sister, Aleyna.
The Perez family is thankful for having the opportunity to share how Kapiolani has made miracles for them. 
Published on: April 29, 2016