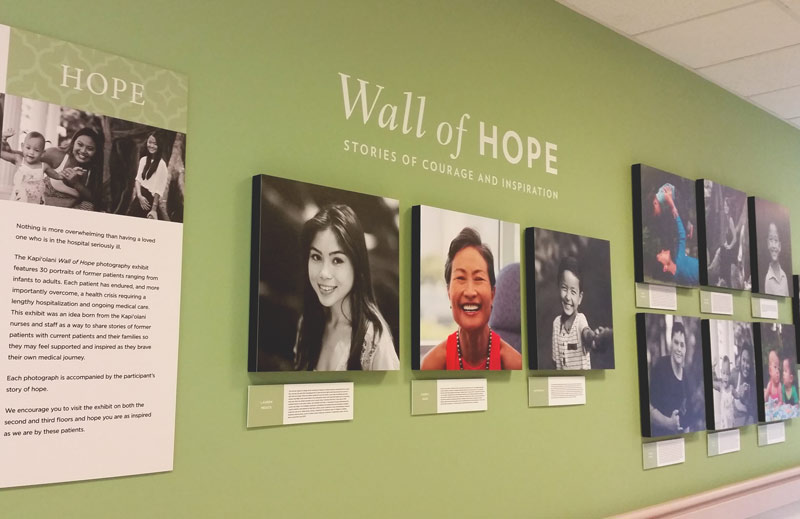 Kapiolani's Wall of Hope displays images and stories of former patients in the hopes to support and inspire current patients and their families as they brave their own medical journey.
Alexis & Lando Agena
Wall of Hope: Stories of Courage & Inspiration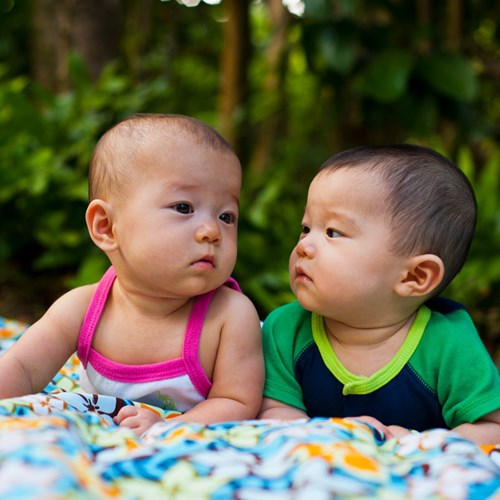 Alexis and Lando were born at 34 weeks after their mom, Joanna, was diagnosed with HELLP syndrome.
Because HELLP places the mother at a very high risk for profuse bleeding during delivery, Joanna needed an emergency C-section.
After their delivery, both Alexis and Lando were sent immediately to the Kapiolani Neonatal Intensive Care Unit (NICU).
At 4.5 pounds, Lando was hyperglycemic; his sister, Alexis, weighed 3.5 pounds and needed to be put on a feeding tube because she had trouble eating. To make matters worse, Joanna couldn't visit the twins for the first two weeks of their lives due to a flu she had developed prior to their delivery.
But after the two-week quarantine was up, Mom and babies were reunited.
Lando was able to go home first after two-and-a-half weeks in the NICU. Sister Alexis followed one week later.
Today, the twins are happy and healthy.
Published on: April 28, 2016