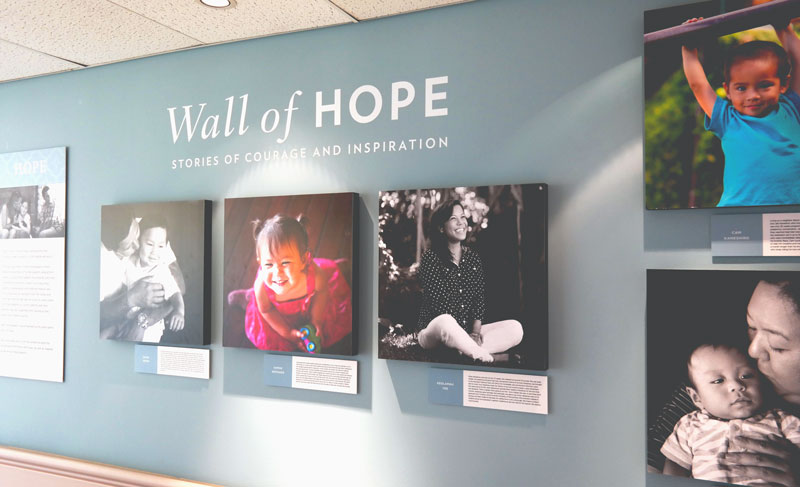 Kapiolani's Wall of Hope displays images and stories of former patients in the hopes to support and inspire current patients and their families as they brave their own medical journey.
Alexandra & Annillese Johnston
Wall of Hope: Stories of Courage & Inspiration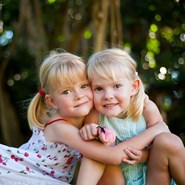 As a Kapiolani transport nurse, Christine had seen and been through a lot. But nothing could have prepared her for the challenges she faced when, at only 25 weeks into her pregnancy, she went into premature labor.
After 24 hours of attempting to prevent the twins from coming early, physicians were forced to do an emergency C-section. Alex and Anna were born weighing less than 2 pounds each and spent 108 days in the Neonatal Intensive Care Unit (NICU).
They had four to five surgeries between the two of them, and so much to their mother's dismay, couldn't be held for the first six weeks of their lives. Alex, the older twin, also had multiple bowel surgeries due to an obstruction.
Now, four years later, Mom, Alex and Anna are all doing well. The twins are enjoying preschool and have tested ahead in their placement exams.
Published on: April 29, 2016