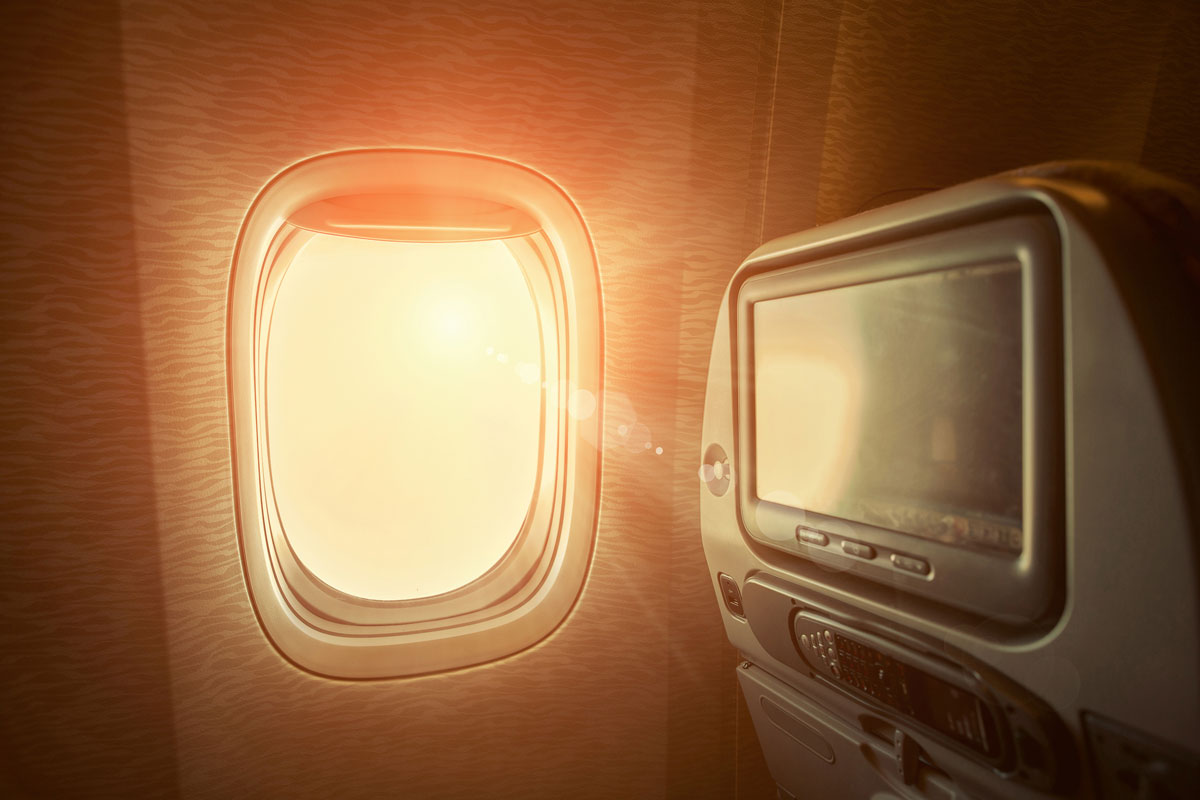 Wilcox Takes to Airline Airwaves
In November 2014, the in-flight radio and TV program Talk Business 360 talked story with Kathy Clark, Wilcox Memorial Hospital president and CEO, and Kauai Medical Clinic CEO, to find out what makes this hospital one of the best small hospitals in the nation.
The video will air on more than 5,800 American Airlines flights worldwide in first and business class seatback video screens in February and March, with an anticipated viewership of 226,000-plus travelers. Click here to view the video now.
Below is the full script from the interview.

Talk Business 360: For residents and visitors of an island destination, one concern is the access to health care far from the mainland. Well, our next guest is dedicated to providing accessible, quality health care to her Hawaiian island community. With 193 physicians on staff, Wilcox Memorial Hospital is the largest medical facility on Kauai and has been recognized as one of the nation's best small hospitals, offering expert diagnosis and treatment for more than 20 specialties including emergency, OB-GYN, pediatrics, cardiology, internal medicine and family practice. Here to tell us more is Kathy Clark, president and CEO of Wilcox Memorial Hospital.
What is the mission of Wilcox Memorial?

Kathy Clark: Wilcox Memorial Hospital is dedicated to providing exceptional medical care to every patient, every time. 
Our warm and caring staff strives to create a healing environment for each of our patients and visitors, making your stay with us as comfortable as possible. 
We are always evolving to meet the community's needs and expanding our services so Kauai residents can receive the care they need right here at home.
TB 360: What services does the hospital specialize in?

KC: As you mentioned, Wilcox Memorial Hospital offers island residents and visitors expert diagnosis and treatment for more than 20 specialties. It's a state-of-the-art acute care facility with a full range of services.
We are one of two facilities in the state of Hawaii that have a 320-slice CT scanner.
As a Level III trauma center, Wilcox made the commitment back in 2011 to provide quality care necessary to achieve those positive outcomes and serve the residents and visitors of the island of Kauai.     
Wilcox Memorial Hospital has been identified as providing outstanding performance in the delivery of a positive experience for our patients during their hospital stay. This award, presented by Healthgrades, places Wilcox in the top 10 percent of hospitals nationwide for the outstanding patient experience.     
TB 360: What are some of your initiatives that are unique to your island community?

KC: Some of our free community services are "Walk Around the Block with a Doc" and our weight-loss program, "New Year, New You." 
As the only program of its kind on Kauai, Wilcox Memorial Hospital's Cardiac Rehabilitation program aims to improve the health and well-being of patients with heart issues. 
In addition to caring for our patients, Wilcox is committed to preserving our island home. We have one of the largest solar farms owned by any hospital in the state of Hawaii. Projects like these allow us to invest energy cost savings into patient services while also being responsible stewards of our environment. 
TB 360: It's wonderful work you're doing – thanks for joining us, Kathy!
Published on: January 18, 2015