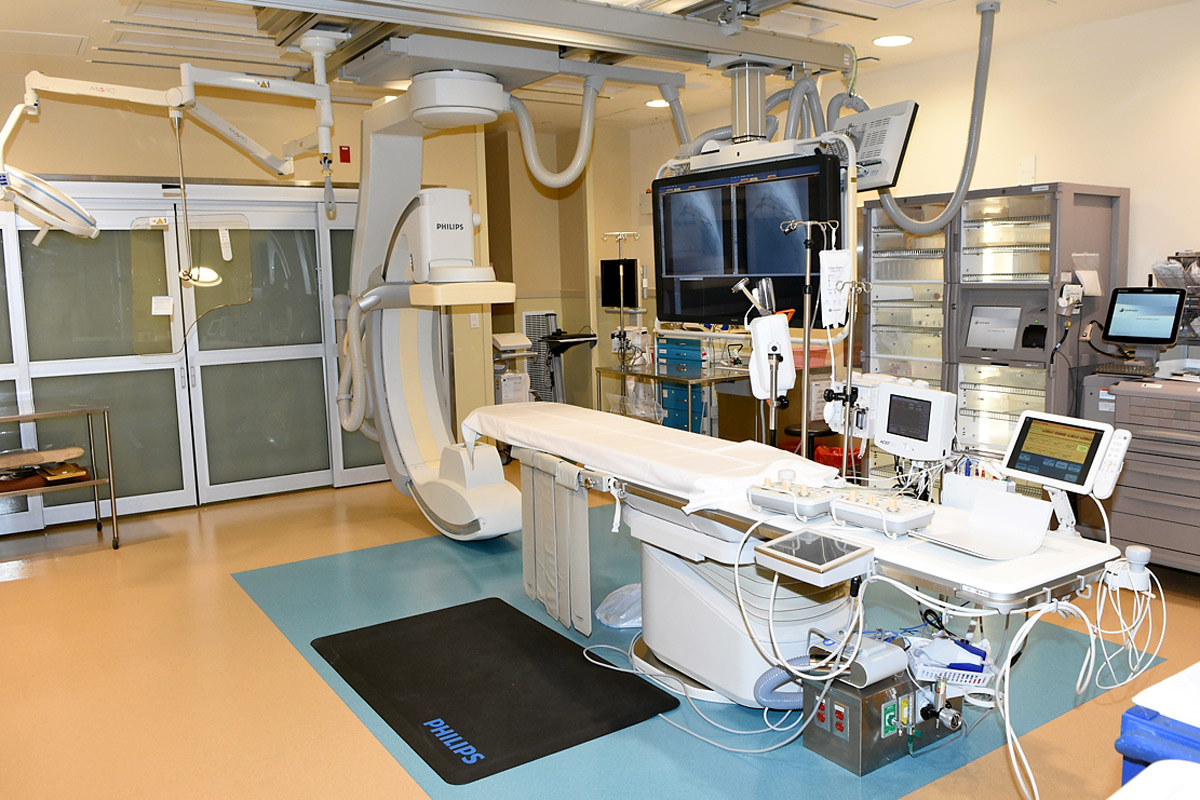 Pali Momi Celebrates Opening of Second Cardiac Cath Lab
Care for the Heart, from the Heart
Pali Momi Medical Center celebrated the opening of its second cardiac catheterization lab Feb. 1 with a blessing ceremony and tour of the new state-of-the-art facility. 
The new lab completes a centralization and expansion of Pali Momi's cardiovascular services, which includes a fully integrated interventional cardiac catheterization suite equipped with the latest technology able to provide advanced imaging capability to assist physicians in making a diagnosis. 
"Since the opening of our first Cath Lab in 2008, we've seen an increase in demand for cardiovascular care, and every year since then we've had tremendous demand for those services," says Cheryl Kozai, director of Pali Momi Outpatient Services. 
"This is truly a lifesaving facility," agrees Dr. John Kao, medical director of Cardiovascular Services at Pali Momi. 
"We've gone from treating 150 patients our first year, to 1,200 patients last year," Kao says. "Now, with this second Cath Lab, we have the best software that allows us to reduce radiation dose both to the patient and to us, and allows us to visualize the lesions and the blockages in the heart with greater definition. It makes the procedure shorter, safer and much more comfortable for the patients." 
Based on current health reports, there is a very real need for increased heart services. 
Today, one in three Americans suffers from some form of cardiovascular disease, which remains the leading cause of death for both men and women nationwide. 
Heart disease includes coronary heart disease, heart attack, congestive heart failure and congenital heart disease and can result from multiple factors, including family history (genetic predisposition), tobacco use, diabetes, high cholesterol, high blood pressure, a sedentary lifestyle, being overweight or obese, or any combination of the above risk factors. 
Since its opening in 1989, Pali Momi has strived to bring the most comprehensive, well-coordinated care to the communities of Central and West Oahu. 
Home to the only interventional cardiac catheterization unit in Central and West Oahu, the Aiea-based medical center is treating cardiovascular disease using a specialized mix of technology and expertise. Its team of highly trained and experienced physicians, nurses and radiology technologists are able to assist with everything from routine testing and screenings to the most complex procedures. They are ready to quickly treat heart attack patients and offer the latest in diagnostics, treatment and preventive care. 
"We have very specialized staff and physicians," says Kozai. "There's a great need, and so bringing it all together and having everything within our fingertips really helps to make the care most efficient and really of the highest quality." 
"We all work together to provide care for our patients," Kao adds. "Together, we are able to save lives."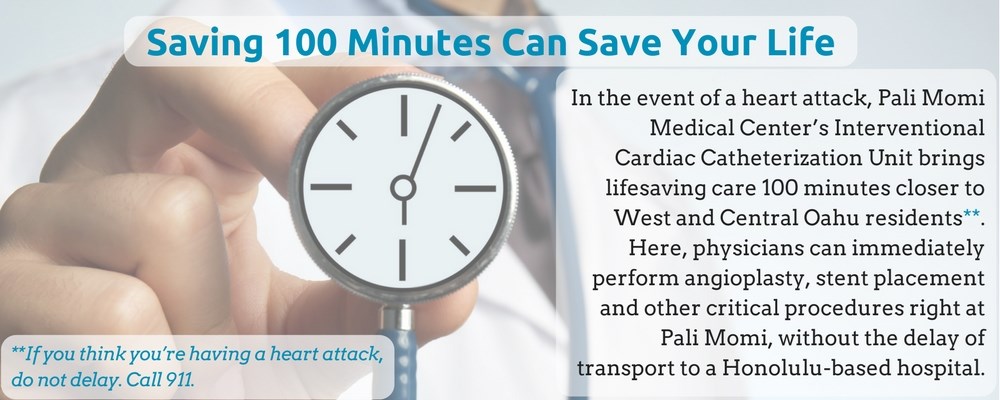 Published on: February 3, 2017